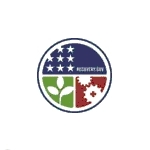 The $7.2 billion available through the ARRA broadband stimulus program may impact the competitive environment in interesting ways. Existing broadband carriers should not only be looking at how the funding may help their own broadband cause, but how it might empower competitors as well. Some will argue that this analysis and any action that results from it may actually stifle the intent of the program, which is to create jobs and expand broadband infrastructure to unserved and underserved territories. There's probably some truth to that, but in reality, what would you expect these free enterprise incumbent carriers to do?
The current NOFA does allow for incumbent operators to weigh in on stimulus projects that impact their current footprint. In fact, that competitive dance is already happening. Up in Maine, FairPoint is already making noise about the University of Maine System, who is apparently backing a stimulus funded project that FairPoint says will compete with them. "They are in fact receiving a subsidy from taxpayers, in competing with the private sector," Severin Beliveau, an attorney representing FairPoint, told MaineBiz Online. I suspect this type of dance is happening in multiple communities across the country.
From an incumbent provider's point of view, the stimulus program presents both a potential opportunity (assuming you can deal with the red tape and conditions attached to it) and a potential threat. It's kind of a delicate situation for incumbents. Many of those potential threats could come from community based organizations (like a university system). You certainly don't want to antagonize those organizations – after all, more than likely, they're customers as well. For FairPoint, I suspect it's even a little more delicate. Given their 'infamous' conversion of Verizon properties in the Northeast, you would think they'd want to tread lightly.  Yet another complex issue raised by the ever changing stimulus program.