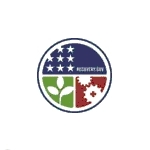 Now that federal agencies have completed the process of making awards in the broadband stimulus program, we thought a summary would be in order.
The broadband stimulus program had its genesis in the American Recovery and Reinvestment Act of 2009, passed by legislators early that year. The act allocated $7.2 billion in stimulus funding for broadband projects and gave responsibility for awarding that funding to two agencies. The National Telecommunications and Information Agency (NTIA), a unit of the Department of Commerce, was given responsibility for awarding $4.7 billion in funding through the Broadband Technology and Opportunity Program (BTOP). The Rural Utilities Service (RUS), a unit of the U.S. Department of Agriculture, was given responsibility for the remaining $2.5 billion through the Broadband Infrastructure Program (BIP).
The NTIA made all of its awards in the form of grants, but the RUS was able to make awards as a combination of grants and loans, which ultimately enabled the RUS to award a total of nearly $3.6 billion. In addition, many NTIA and RUS projects included matching funds provided by the applicants, which also helped boost the total value of the projects involved to considerably higher than $7.2 billion.
While all of the awards issued by the RUS were for infrastructure projects, the NTIA was responsible for infrastructure projects as well as projects involving public computer centers and sustainable broadband adoption. Awards were made in two rounds—one that was completed earlier this year and a second that was completed last week.
In total, the Rural Utilities Service made a total of 320 awards, many of which had both a grant and loan component. In an address to a conference held by the National Association of Telecommunications Officers and Advisors on October 1, RUS Administrator Jonathan Adelstein said the winning projects are expected to connect "well over six million people" in 46 states and territories.
The RUS focused primarily on "last mile" networks providing connectivity directly to end-users, while the NTIA's infrastructure awards went mostly for "middle mile" projects to connect community anchor institutions such as schools, libraries, government offices, health care facilities and public safety entities. Nevertheless, Adelstein said RUS-funded projects are expected to serve more than 30,000 community anchor institutions.
The NTIA made a total of 233 stimulus awards reaching all 50 states and, according to an announcement from U.S. Commerce Secretary Gary Locke, most of the awards were for infrastructure projects. Based on estimates provided by grant recipients, the NTIA said the winning projects will fund the installation or upgrade of approximately 120,000 miles of broadband networks and provide broadband access to approximately 24,000 community anchor institutions
The middle mile infrastructure projects that the NTIA is funding have open connectivity requirements. Accordingly the hope is that once middle mile connectivity is brought to community anchor institutions, other network operators will want to extend connectivity to individual homes in the community. According to the NTIA nearly 40 million households and 4 million businesses could benefit from new or improved broadband service provided, in part, over the new middle mile infrastructure.
The NTIA's computer center awards should provide more than 35,000 new or upgraded public workstations, the agency said.
The NTIA and RUS will now need to focus on the task of overseeing project construction and spending—a task some have questioned whether they have sufficient manpower to handle.