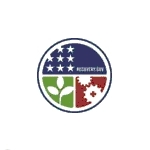 NTIA Administrator Larry Strickling announced at a recent congressional hearing that the awarding of broadband stimulus funds will be delayed until at least December. The first of the $7.2 billion funding for infrastructure projects was originally scheduled to be awarded in November. Strickling told a Senate oversight committee that they need "…a few more weeks here to get this right."
Over 2,200 applications seeking $28 billion in funding has been submitted to both the NTIA BTOP and RUS BIP programs. The programs are quickly running out of time, considering the ARRA legislation require all funding to be committed by September 2010.
Given that tight timeframe, many analysts believe the program will only offer two rounds of funding, as opposed to the original three rounds identified at the program's inception. Given this new timeframe, it's safe to assume that projects funded by the program won't begin until well into 2010.