Wire 3, a startup broadband provider targeting Florida's Atlantic coast, is deploying XGS-PON to support speeds up to 10 Gbps symmetrically – a technology choice we may see more companies using for greenfield builds moving forward. Telecompetitor talked to two of Wire 3's executives about their plans.
The company, founded last year, has launched a network in the New Smyrna Beach area of Florida and is expanding construction there. And according to CEO Jai Ramachandran that's just the beginning of the company's plans to provide service covering a 160-mile stretch along the Atlantic.
"We think we can build out almost all that area," said Ramachandran. "We love the population growth and new business creation, and it's a market where no one is building fiber-to-the-home right now."
Ramachandran hinted that the company's plans might eventually expand beyond that initial target area, but said current plans are "enough to chew on for the next 24 months."
Technology Choices
Recent months have seen a flurry of announcements from service providers deploying XGS-PON to support 10 Gbps speeds, but many of the announcements have been from companies that already deployed GPON and that are overlaying XGS-PON on top to enable them to provide 10 Gbps service to a portion of their customer base.
As the Wire 3 news illustrates, however, startup companies or any companies doing greenfield deployments may opt to use XGS-PON from the get-go.
Wire 3's XGS-PON equipment is from Nokia, said Wire 3 Chief Technology Officer Jason Schreiber in our interview.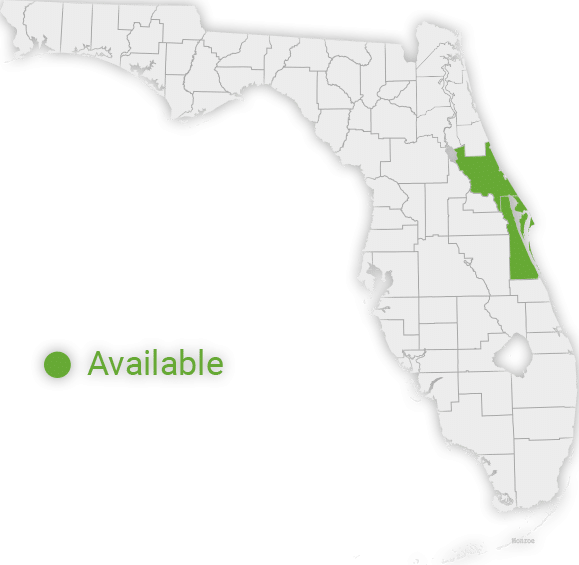 Schreiber also touted Wire 3's "awesome Wi-Fi" offering and the company's decision to use a microservices architecture that will allow the company to easily blend equipment from different manufacturers on the same shelf.
This approach supports "rapid integration" of equipment from different vendors and enables Wire 3 to "change technology without [changing] operations support," noted Schreiber.
The shelves also have MPLS routers built in, Schreiber said.
Pricing
Wire 3 is offering 10 Gbps service for $60 a month for two years, increasing to $120 a month after that, according to the company's web page.
The company also offers 2.5 Gbps, 1 Gbps and 300 Mbps service.
No contract is required. A press release about New Smyrna Beach notes that the offering targets "snowbirds" who live in Florida for only part of the year, as well as full-time community members.