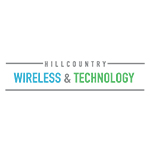 When Ginger and David McCullough moved from a cattle ranch near Amarillo, Texas to the Texas Hill Country, they were astonished to learn that the only internet connectivity available to them was dialup. As they explained in an interview with Telecompetitor, that's how they got into the business of providing fixed wireless broadband, founding Hill Country Wireless & Technology several years ago.
Today they have about 350 customers, including local non-profits such as schools and churches that get connectivity at no charge.
"We believe in giving back to our community," commented David, who also volunteers at the local library to troubleshoot computer problems. "This is our way of giving back."
Hill Country Wireless
Hill Country Wireless offers fixed wireless service at speeds between 5 Mbps, priced at $55 monthly, and 100 Mbps, priced at $195 monthly. The most popular speeds are 15 Mbps, followed by 25 Mbps.
The company offers several different fixed wireless broadband options, enabling it to provide service to meet virtually any customer's needs, David noted.
"We set out very strategically to say, 'We have to serve every customer, not just [those with a] clear line of sight," he said.
The company uses a mixture of licensed and unlicensed spectrum, delivering service from access points primarily mounted on its own towers. Occasionally the company can't reach a customer from its network. But it still doesn't have to turn people away. For those customers, the company offers a fixed service that works over mobile LTE networks.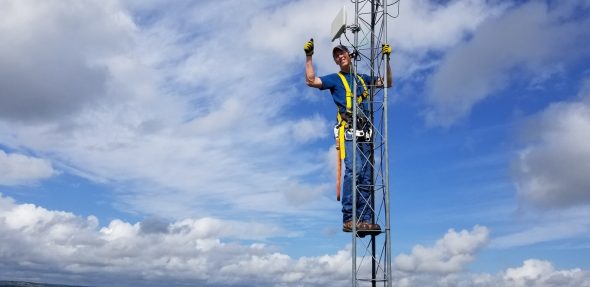 Hill Country Wireless has MVNO agreements with several major national mobile carriers and the company adds value by determining what the customer needs to get a good signal to a Wi-Fi hotspot installed in the customer's home.
Often this is an interim option until the company can bring its own network to the customer's area.
Moving Forward
When we talked to the McCulloughs, they were applying to the USDA to get rural broadband funding through the ReConnect program. That program targets areas where no more than 10% of the population can get broadband at speeds of 25 Mbps downstream and 3 Mbps upstream, and the McCulloughs worked with Connected Nation to identify neighboring areas that would qualify.
The company also considered participating in the CAF II auction for rural broadband funding but was dissuaded by some of the requirements – such as a requirement to submit two years of audited financial statements.
Moving forward, Hill Country Wireless looks forward to the opening of the CBRS spectrum band, which will dramatically increase the amount of unlicensed spectrum available in rural areas, enabling speeds as great as 100 Mbps or more. Equipment operating in the CBRS band and based on LTE technology is already available, and moving forward, the industry expects the technology to improve the economics of delivering fixed broadband service substantially.
Hill Country Wireless has deployed LTE-based fixed wireless equipment that operates in a portion of the CBRS band that is already authorized for unlicensed use and will be able to upgrade that equipment to use the entire band.
Telecompetitor's Broadband Service Provider Profile series profiles service providers bringing broadband to every corner of the world.