Fiber network operator Horizon can trace its roots back to more than 100 years ago when the company started out as Chillicothe Telephone, serving Ross county in rural southeast Ohio. But the company now has a broader focus, which Telecompetitor discussed with Horizon Chief Revenue Officer Glenn Lytle in an interview about the Horizon Ohio fiber business.
Today, Horizon is a portfolio investment of Novacap TMT, a private equity firm with a focus on fiber networks. Horizon now operates a fiber network that interconnects rural areas of southeast Ohio and supports business and wholesale services in those rural areas and in the metro markets of Columbus and Dayton.
As Lytle explained, the company's decision to expand its focus was driven by a desire to get better fiber connectivity in southeast Ohio.
"The need for fiber in our rural footprint drove the business," explained Lytle.
Horizon Ohio Fiber
Horizon has been able to build a business case for its fiber business by serving key anchor institutions such as healthcare facilities, schools and municipal buildings. The company has been quite successful in winning business from customers of that type because of its ability to meet customer requirements.
"As a smaller organization, we can think differently," observed Lytle. "The reason we have a lot of success is we are flexible."
With healthcare organizations and municipalities as anchor institutions, Horizon was able to use a success-based approach, rather than a build-it-and-they-will-come approach, to fiber deployment, Lytle said. As the company expanded, it built into county seats, where it arranged in advance to serve healthcare and other key clients.
The needs of those clients were what drove the expansion into Columbus and Dayton.
"We found that we had a lot of customers that had multiple sites and had locations in Columbus," Lytle explained.
Another key win was a deal to provide connectivity for the Columbus Blue Jackets National Hockey League team.
"We worked hard to win their business and work with them on a marketing plan," recalled Lytle. "It was a tremendous way to show the Columbus market that we're a very reputable organization and they're already using our services as they go into the arena."
In Dayton, a key anchor tenant is a wireless carrier that is using Horizon's network to support fiber connectivity.
Horizon wins business from new clients in Columbus and Dayton through its local focus. Larger carriers, he said, tend to be "focused upstream."
Business customers also like the fact that the Horizon network typically can provide a geographically diverse fiber route for connectivity to and from their locations and may select the company as a secondary provider for that reason.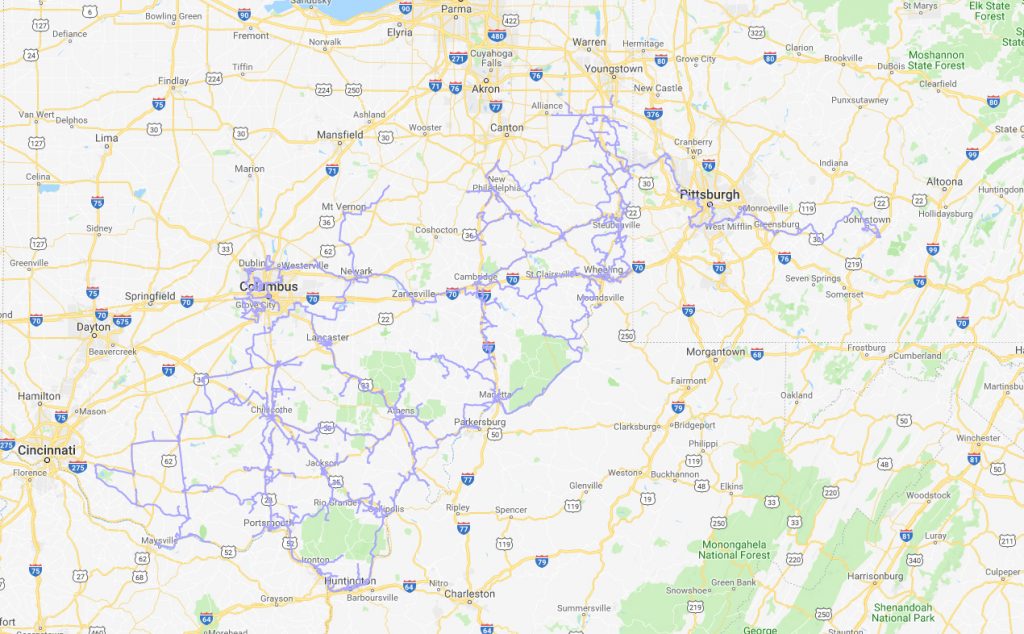 Outside its initial telecom service territory, Horizon focuses on business and wholesale customers. But although the company doesn't provide residential service in expansion areas, its deployments support other service providers that do have a residential focus.
Wireless internet service providers, for example, use Horizon's fiber network for connectivity to the world outside local communities.
Novacap and the Future
The Novacap acquisition of Horizon came in 2018.
Novacap "recognizes the fact that fiber infrastructure is certainly something that's going to be core to out future," said Lytle about the acquisition, which brought capital for investment for the Horizon Ohio fiber business.
Since then, Horizon acquired an unnamed fiber network in Indianapolis and would consider other acquisitions, but also remains focused on organic growth, Lytle said.
"Our stated goal is to be the premier fiber provider in Ohio" he said, also noting that "our focus is on our core markets – we really want to densify those markets."
Telecompetitor's Broadband Provider Profile series profiles service providers bringing broadband to every corner of the world.