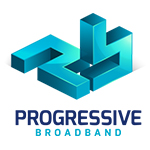 Rural Solutions, which does business as Progressive Broadband, is a wireless ISP with ambitious goals. The company, based in rural Tennessee, has big plans for Cumberland county and beyond, including deploying fiber-to-the-home. The company also has made infrastructure choices that are more forward-looking than those that some WISPs initially make, explained Progress Broadband President David Williams in an interview with Telecompetitor.
"I'm super ambitious," said Williams. "Instead of doing things the easy way, I set things up so we could scale."
Progressive Broadband
Williams founded Progressive Broadband less than a year ago, initially because he personally needed broadband at speeds faster than he could get from any local provider.
"The beginning of the story was all about me," commented Williams.
But as he explored what would be involved in setting up a fixed wireless broadband network, he learned that there were thousands of people in the area that don't have high-speed internet available to them. According to Microsoft data, 45,000 people in the area pay for broadband service but get speeds of 10 Mbps or less.
Over the last year, the company has quietly deployed fixed wireless equipment covering nearly the entire county. Until now, the company has only had beta customers, but hopes to launch service commercially within the next three weeks.
Progressive Broadband plans to offer service at speeds of at least 25 Mbps for $65 to $75 using unlicensed spectrum in the 5.8 GHz band for connectivity to individual customers. The company will try to overdeliver by supporting speeds up to 75 Mbps.
In addition, people closest to the company's base stations will be able to get gigabit service delivered over 60 GHz unlicensed spectrum.
"We expect to be overwhelmed with requests for service," Williams observed.
Progressive Broadband has installed its equipment on cell towers operated by American Tower – a choice that was driven initially by the fact that American Tower had a cellsite close to where Williams lives.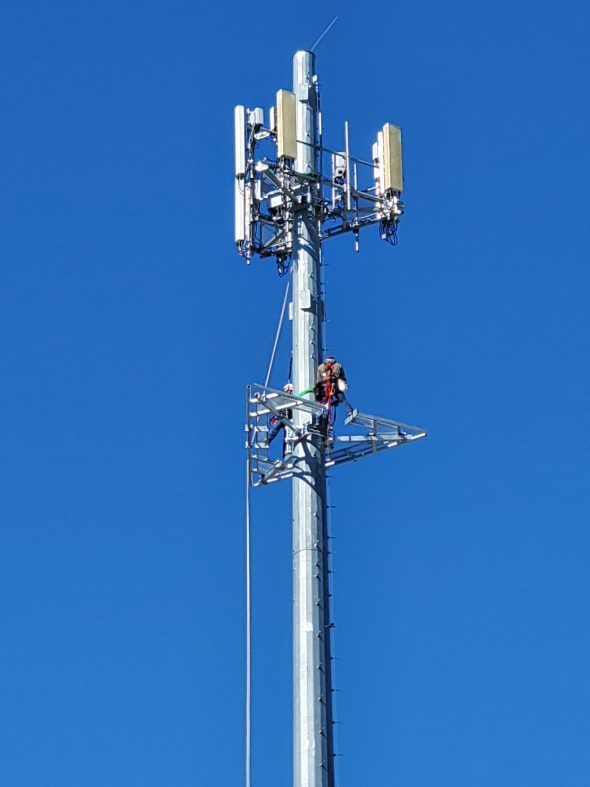 Moving forward, Progressive is exploring locating some equipment on other vertical assets in the county. The company has discussed installing equipment on a water tower owned by a local water district in exchange for a revenue sharing deal.
While some WISPs initially start out by buying connectivity from their community to the internet from a single-source cable company or other broadband provider, Progressive Broadband is moving directly to a network approach that some WISPs would not deploy until they had built up their business over a period of time.
The company is using licensed spectrum in the 80 GHz band to create a wireless aggregation ring around the county. The ring connects via Progressive's own fiber circuits to a data center operated by American Tower's Colo Atl subsidiary using Layer 2 transport. Some WISPs just starting out would instead purchase a Layer 3 service, Williams explained.
Progressive's decision to use Layer 2 transport meant that the company had to strike its own deal with an IP transit provider — in this case, Hurricane Electric. Progressive delivers traffic to Hurricane Electric at the Colo Atl data centers.
The decision to use this approach was driven by an expectation of future growth.
"I would hate to get in a situation where we didn't have enough" bandwidth, Williams said.
Progressive Broadband was founded too recently to get in on the FCC Connect America Fund II auction or the USDA ReConnect program, but Williams said the company is looking at participating in the Rural Digital Opportunity Fund auction and at the second round of USDA ReConnect funding.
Telecompetitor's Broadband Operator Profile series profiles service providers bringing broadband to every corner of the world.