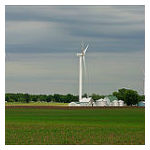 Investment in rural broadband boosts the economy – not just locally, but beyond – according to a new broadband economic impact report from The Hudson Institute sponsored by the Foundation for Rural Service.
Rural broadband service providers contributed $24.2 billion to the economies of the states in which they operate in 2015, report author Hanns Kuttner said. And two thirds of this impact was felt in urban, rather than rural areas, according to the report titled "The Economic Impact of Rural Broadband."
This occurs, in large part, because key equipment and services needed to support broadband construction come from urban areas, the author noted. "Broadband is a relatively capital intensive sector and the capital goods overwhelmingly come from outside the areas rural broadband providers serve," the report states.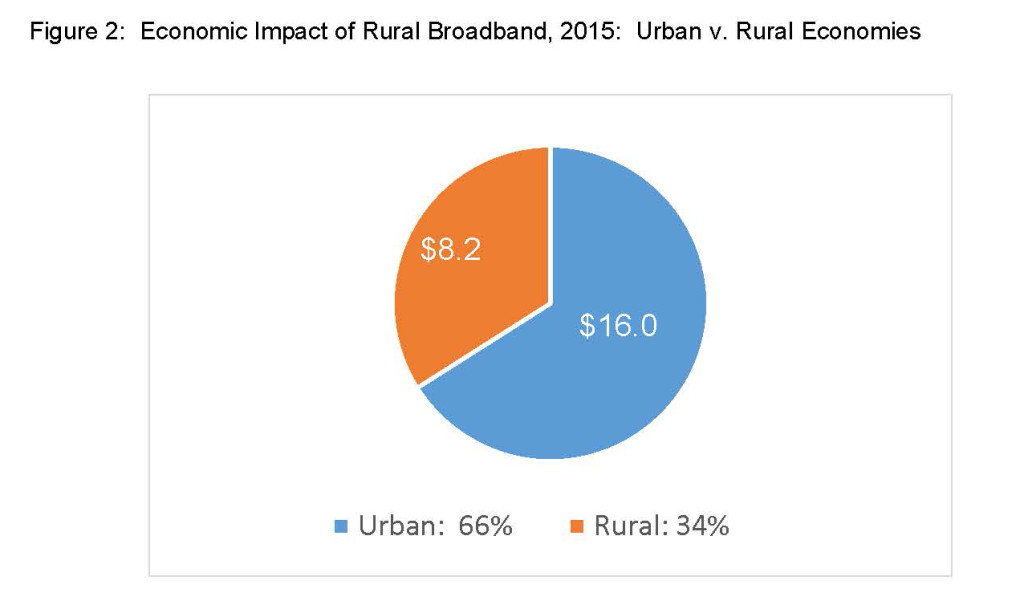 In measuring broadband economic impact, researchers quantified the amount that the small rural telecom providers contribute directly and indirectly to final consumption, as measured by gross domestic product. The direct impact looks at the goods and services that the providers use to deliver service. The indirect impact captures "the impact of [telecom] workers spending their wages; it also captures the value from vendors paying their workers and adding to the inputs they turn into the goods and services sold to rural telecommunications carriers," Kuttner explains. "When sales to final consumers go up or down, GDP goes up or down by the sum of the direct and indirect effect."
Unlike some other studies, the report did not focus on economic activity enabled by broadband in rural areas. The author notes, though, that "[a] full accounting of the industry's economic effect must take these amounts into account to create a full understanding of the economic effect of the rural telecommunications industry."
The Rural Broadband Economic Impact Report
Other key findings of the Hudson Institute's rural broadband economic impact report:
The rural broadband industry supported 69,600 jobs in 2015, including its own employees and employees of companies from which the industry purchased goods and services.
Rural broadband supported over $100 billion in e-commerce in 2015, with the largest share in manufacturing. About $10 billion involved retail sales. If broadband had the same reach in rural areas that it does in urban areas, sales would have been at least $1 billion higher.
The Hudson Institute report seems aimed at persuading policy makers from urban areas to support efforts to improve rural broadband, but the author stops short of making policy recommendations. As an alternative, however, Kuttner discussed the report findings with a panel of broadband experts in an event at the Hudson Institute headquarters today, which was also webcast.
The State of Rural Telecom
While some of that discussion focused on report findings, much of it was a broader discussion about the state of the rural telecom business. Some highlights:
Jobs that can be conducted via a broadband connection to a worker in a rural area include tech support and medical coding, noted Nancy White, CEO of rural Tennessee-based North Central Telephone Cooperative.
Getting loans has been more challenging for small rural carriers because of uncertainty surrounding the Universal Service fund, White said. She noted, for example, that as part of the loan application process the Rural Utilities Service asks telcos to say "what this new order is doing to your financials."
Rural operators are lucky to get loans for eight years now – a considerably shorter period than in the past, said Leo Staurulakis, executive vice president of JSI Capital Advisors.
NTCA – The Rural Broadband Association suggested that regulators prepare a database of communities where price cap carriers rejected Connect America funding to make it easier for rural telcos to find areas to which they might be interested in bringing broadband. NTCA CEO Shirley Bloomfield referred to this as a sort of "Match.com" for rural broadband. Rural carriers no longer need to restrict service expansion to areas adjacent to their own territories, Bloomfield said. She cited the example of one rural carrier that is serving a community 200 miles away.
Whatever happens on the policy front, rural carriers can't afford not to invest in broadband, cautioned Dusty Johnson, vice president of consulting for Vantage Point Solutions. "If you're not going to build, you have to figure out what your hospice care looks like," he said.
Image courtesy of flickr user Tom Gill.