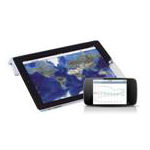 Polling 500 U.S. broadband subscribers regarding their wish list for customer service from communications service providers (CSPs), NEC subsidiary NetCracker Technology found that the greatest number of respondents – 35 percent – chose "faster access to order and repair status."
Given a list of five attributes of customer service they would like to see enhanced, 29 percent chose "better personalized care and offers" as their primary expectation for broadband customer service. " Twenty-two percent chose "alerts about problems and/or ways to save," 22 percent chose "easier to buy or change services online," and 21 percent chose "better security and features."
The results comprise the core of NetCracker's "2014 Broadband Customer Experience Expectation Survey."
Broadband Customer Service Survey
Having grown accustomed to greater transparency, personalized care, customer engagement and responsiveness provided by leading e-commerce websites, subscribers are coming to expect the same from their broadband service providers, according to NetCracker.
"As consumers become more familiar with the idea of being catered to via customized offerings that align with their specific demands, they will begin to expect this from all of the companies they do business with," the company states on NetCracker 360° blog. "In turn, this will force broadband providers to keep up if they wish to meet, much less exceed, customers' rising expectations regarding quality, service and value."
In addition to the above, NetCracker's latest annual survey also revealed a high degree of apathy regarding customer service among broadband customers. Forty-two percent of respondents replied 'none of the above' to the poll. This does not necessarily mean that more than 200 people in the survey didn't care, however, NetCracker points out in a blog post.
"Issues like price may simply outweigh any customer experience concerns. Furthermore, consumers may not know what improvements they prefer until they see them – and quickly they will take those improvements for granted.
"This survey demonstrates that there is no single, all-encompassing answer for how broadband providers can begin to improve the customer experiences they deliver," NetCracker Vice President of Strategy Sanjay Mewada was quoted in a press release.
"In today's highly connected digital services environments, consumers' expectations are set by brands that do the best job of being proactive and personalized while providing access to key information on demand; broadband providers are measured against those leaders, not just against each other."