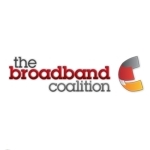 A group of competitive service providers has created a new coalition aimed at advancing several telecom policy initiatives including increasing competition. In an announcement, the group–which calls itself The Broadband Coalition—  said it wants to persuade the FCC and Congress to "take positive steps to enhance competition and innovation in telecom, increasing value and choice for businesses, including millions of small business owners, and creating much-needed jobs for American working families."
Items on The Broadband Coalition agenda include advocating for FCC action this year on the Special Access proceeding, ensuring that the transition of the public switched telephone network to Internet protocol technology will enhance competition and completing the Business Broadband docket. According to the group, the special access proceeding and business broadband docket have "languished on the back burner for years."
Many small rural telcos would agree with The Broadband Coalition about the need for special access reform. Like competitive carriers, small rural telcos rely heavily on the major incumbent landline service providers for special access circuits and would like to see the cost of those circuits come down.
The National Broadband Plan released in March 2010 recommended that the FCC study this area to determine whether the large incumbents were overcharging for special access circuits, but two years later, little progress has been made on that initiative.
The interests of competitive carriers and rural carriers may be less closely aligned when it comes to IP interconnection. The Broadband Coalition argues that incumbent carriers should be required to interconnect with competitive carriers in direct IP format and should not require competitive carriers to convert IP traffic to TDM in order to interconnect. Without that requirement, the group argues that "the competitive provider loses the ability to provide IP-enabled features that enhance value and service."
Rural carriers would probably not disagree about the benefits of direct IP interconnection in and of itself. Their concern, however, would be whether they would be able to continue to collect per-minute access charges on traffic that is exchanged in IP format. Although the FCC plans to phase out per-minute access charges and allow rural carriers to recover some access charge revenues through a recovery mechanism, that plan will take several years to implement. In the meantime, rural carriers say, they need access charge revenues to help cover the cost of bringing voice and broadband service to remote areas that are costly to serve.
The Business Broadband Docket
Other issues on The Broadband Coalition's agenda pit the organization primarily against the nation's largest incumbent telcos and by and large do not involve rural telcos.
As The Broadband Coalition explains on its website, the National Broadband Plan called for the FCC to release a public notice in the first half of 2010 and a notice of inquiry in the fourth quarter of 2010 to address the business broadband market, including wholesale arrangements involving access to copper network infrastructure, fiber/ packetized network infrastructure and other network elements. The public notice didn't happen until September 2010 and the next phase of the proceeding has not yet been initiated, the coalition said.
Competitive carriers typically operate in metro markets where the incumbent is one of the large national carriers—and the competitive carriers are seeking better terms and pricing for network elements leased from the large incumbents. The competitive carriers also want to ensure that copper wiring is not removed when the incumbent deploys fiber.
A final issue on The Broadband Coalition agenda is to get Congress to either amend antitrust statues or clarify existing statutory clauses to provide a right of action against anti-competitive activities in the communications industry.