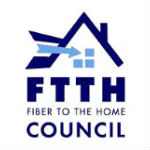 How is gigabit service like a fireplace?
Both amenities can increase an average home's value by about $5,437, according to a new report released today. The report, written by researchers from the University of Colorado at Boulder and Carnegie Mellon University, was funded — in part – by the Fiber to the Home Council.
Single-family homes in areas where gigabit fiber service is available have a median value that is 3.1% higher than homes without fiber, researchers found.
"When evaluated at the sample median house price of $175,000, [research suggests] that access to fiber may be associated with about a $5,437 increase in the typical home's value," the researchers wrote. "This is roughly equivalent to a fireplace or just under half the value of a bathroom."
Researchers based their findings on a nationwide sample of real estate transactions from 2011 to 2013 and used broadband availability information from the National Broadband Map. The study was based on data from 520,931 homes from 116,300 census block groups (CBGs) and 1,634 counties.
Even where gigabit service isn't available, home values get a lift of 1.8% when a local network operator has deployed fiber infrastructure capable of supporting speeds of at least 100 Mbps, researchers found.
Broadband and Home Values
In recent years we've been hearing that high-speed broadband is good for home values – and conversely that a lack of broadband can depress home values and/or make homes harder to sell. But until now there has been little or no scientific research to back up those assertions.
That means the researchers have broken some important ground – although the report could have been more valuable if researchers had looked more closely at the impact of broadband delivered over cable infrastructure as well as fiber.
In the future, researchers said they would explore the possibility of using federal subsidies for Internet infrastructure investment and also would look at the impact of upstream speeds.