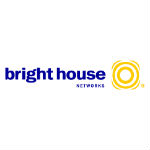 Is it too soon to call gigabit networks a cable industry trend? I don't think so.
Bright House Networks today said it will offer gigabit broadband in an unspecified number of residential communities being built in Florida by Metro Development Group (MDG). That makes Bright House the fourth cable operator to announce gigabit network plans since late December.
Cable companies previously making gigabit announcements include:
Like most of these companies, Bright House plans to use fiber-to-the-home to support its gigabit service. Of the other three, both Grande and Comporium said their gigabit offerings will be underpinned by FTTH. Only GCI said it will use DOCSIS 3.0.
Bright House's FTTH announcement is unique however in that, according to a report by Multichannel News, it will be based on EPON. That technology has seen few deployments in the U.S. to date.
According to today's announcement, MDG model homes with built-in fiber connections are set to open in the spring of 2014.
There are a couple of other rather unique aspects to Bright House's gigabit plans. One is that MDG is putting its own ULTRAFi brand on the service and will bundle home automation and security services with the high-speed data offering.
Additionally the MDG communities will include Wi-Fi services outside the home in areas such as nature trails, clubhouses and playgrounds. According to today's release, the Wi-Fi service will support speeds up to a gigabit, which suggests that it will be based on the new 802.11ac standard.
None of the nation's four dominant cable companies have announced gigabit residential offerings yet – perhaps because they can easily support 300 Mbps speeds with existing infrastructure and for most of today's applications that's more than sufficient. But these recent gigabit cable announcements suggest that gigabit networks may make sense for greenfield deployments, at least.  So it wouldn't be surprising to see some greenfield gigabit announcements from the Big Four cablecos in the near future.