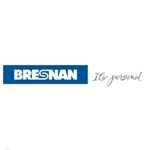 Bresnan Communications, the 13th largest cable MSO, will ramp up their local content efforts with Clearleap's Internet video platform. Bresnan, based in Purchase, New York,  will use the Clearleap's platform to manage 'The Spot,' a video on demand service made up of local channels that features businesses in categories such as jobs, dining and events.
Bresnan, which provides broadband telecommunications services to more than 300,000 customers in Colorado, Montana, Wyoming and Utah, also plans to use Clearleap's platform to access and integrate local content and program its local linear channels with local and regional programming of interest to its subscribers, the company said in a news release.
"Integrating an IP-based infrastructure gives us the ability to be targeted, timely and flexible in what we offer our subscribers for each system while allowing quick insertion for our local advertisers," said Julie Harbour, Bresnan's director of interactive advertising.
The deal with Bresnan is Clearleap's second with a MSO since introducing its platform in March.  The company announced a similar deal with Atlantic Broadband in May. The deal highlights the growing trend by video service providers, large and small, to leverage locally produced content for competitive advantage.