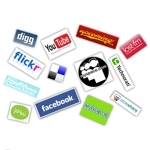 Major carriers such as AT&T, Verizon and Sprint have high ¨social visibility¨ and are fairly well-developed when it comes to ¨social customer service.¨ That said, an opportunity exists for service providers to apply ¨social intelligence¨ to fuel growth and development of other business initiatives, according to Brandwatch's Telecommunications Industry Report.
Notably, Brandwatch found that price is the primary driver when it comes to users' intentions to switch from one telecom service provider (AT&T, Sprint or Verizon) to another, the company highlights in a news release. To with: peaks in intent to switch revolve around major carriers' promotional offers and campaigns. That suggests subscribers view telecommunications service as a commodity, and puts an onus on carriers to distinguish their services and products from one another.
Sprint's $1 offer for Apple's iPhone 6S attracted the most mentions on social network media. Similarly, DirecTV's $500 offer to persuade customers to switch to AT&T generated more than 1,000.
Verizon launched fewer sales promotions but generated more ¨organic¨ intent to switch with indirect initiatives such as its ¨Share a Bad Experience¨ social media campaign, which generated more than 800 mentions, Brandwatch points out.
Other key findings include:
AT&T, Globe Telecoms, Verizon Wireless and Sprint all scored highest within the Telecommunications Social index (the total scores combining all five categories), while Centurylink, Swisscom and TeliaSonera scored lowest.
AT&T ranked highest in social visibility with a score of 100. Virgin Media ranked highest in social engagement and content with a score of 100.
The majority of complaints directed at social care Twitter channels are regarding coverage issues and long wait times.
Sprint has driven more campaigns and intent around switching to their service than AT&T or Verizon.
Sixty percent of the conversations directed at telecommunications brands on Twitter are driven by men.
Rather than carriers themselves, social media audiences not only drive, but initiate online text messages and threads revolving around telecommunications services and products, Brandwatch found. On Twitter, the general audience controlled nearly 80 percent of chatter, Brandwatch notes. The 20 percent of telecom social media conversations service providers were responsible for consisted mainly of replies to users concerns and questions.
Generally speaking, telecom social media activity is ahead of those in other economic sectors when it comes to Twitter use, as well as social media presence more broadly, according to Brandwatch. Telecom social media activity included an average 156.98 Tweets and 2.44 posts on Facebook daily. That compares to 26.32 average daily Tweets and 1.55 Facebook posts for Food & Beverage companies and less than two Tweets and Facebook posts by Fashion and Luxury companies on the average day.
Commenting on the study results, Brandwatch telecom sector lead Alberto Ares said: "Telecoms brands have been quick to improve responsiveness and lower call center costs by implementing robust social customer service programs, but they've yet to fully realize the potential for social intelligence to support other parts of their businesses.
¨The good news is the industry trend is to adopt more social-driven strategy and the winning brands will be the ones infusing social insights into business operations in a nimble and actionable way."