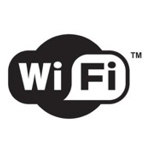 Boingo Wireless said today that it has launched the world's first commercial Next Generation Hotspot Wi-Fi network at Chicago's busy O'Hare airport.
The Wireless Broadband Alliance's Next Generation Hotspot standard aims to enable mobile devices to automatically discover and connect to the best available network and is seen by mobile operators as a way of offloading traffic from congested wireless networks. As Boingo Vice President of Corporate Communications Christian Gunning noted in an interview, the standard has been under testing for a year and a half.
"We've taken everything we've learned [from the trials] and implemented it at O'Hare," said Gunning.
Boingo's O'Hare NGH network, dubbed "Boingo Passpoint," will be available to cellular network operators, handset manufacturers and WiFi network operators for test purposes, Gunning said. In addition, existing Boingo roaming partners will have the opportunity to make the network available to their end users.
Users in the first category, which will include Boingo roaming partners and companies that are currently participating in the WBA's Next Generation Hotspot trials, will be able to use the network at no charge. But if roaming partners making Boingo's NGH network available to end users the partners will be charged for customers' usage.
For now, though, only certain handset models are capable of connecting to that network. Devices must be Passpoint-certified, and according to Gunning only a few models currently on the market, including some Samsung devices, have that certification. Passpoint, a standard that was spearheaded by the WiFi Alliance, addresses elements of next-generation WiFi hotspot networks not addressed by the WBA standard.
Gunning noted, however, that more Passpoint-certified devices will be coming on the market, including those that will use the iOS 7 operating system — about which Apple is expected to provide more information soon. Gunning also expects to see firmware upgrade options for devices that lack the certification.
Interoperability in various forms will be the key focus of testing at O'Hare, according to Gunning. "With Passpoint, a lot happens in [the] radio communications [network]," he said. "The device has a profile that will identify which networks it can roam on. When two radios start talking to each other, the hotspot challenges [the user] saying 'Tell me who you are.'"
At that point, the home carrier is called upon to authorize or deny access, said Gunning. "Before you receive an IP address, authorization is occurring at the radio level," he said. "Once the carrier authorizes you, you're accepted in the network and . . . fully authenticated."
Asked about any plans Boingo might have for expanding its NGH network beyond O'Hare, Gunning said that will likely occur whenever one of the company's roaming partners says it wants to make NGH connectivity more widely available to its customers.