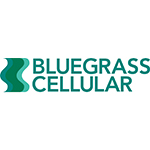 Kentucky-based Bluegrass Cellular said this week that it has completed the build-out of its LTE network and made the service available throughout its serving area. It's an accomplishment that relatively few regional wireless carriers have made, according to the company.
It's unlikely that Bluegrass Cellular would be so far along in its LTE deployment were it not a participant in Verizon's LTE in Rural America (LRA) program. That program lets rural wireless carriers deploy service using spectrum leased from Verizon, to use the same equipment as Verizon and to gain from the experience of Verizon and other LRA carriers.
Verizon Rural LTE
Bluegrass in 2010 was the first of more than 20 companies to announce its participation in LRA and one of the first to turn up LTE cellsites using Verizon spectrum. At that time many rural carriers were struggling with finding vendors to deliver equipment operating in the frequency bands primarily held by rural carriers because of the low volumes required – and even today some rural carriers struggle with obtaining the latest devices in a timely manner. Participation in the LRA program eliminated those headaches for companies like Bluegrass and has the added benefit of enabling participants to offer nationwide coverage through a roaming agreement with Verizon.
Bluegrass also has used LTE to support fixed broadband wireless – providing an alternative to low-speed DSL and satellite service in areas lacking high-speed DSL, cable or fiber options. The fixed LTE offering does not use Verizon spectrum, however.
In a press release announcing completion of the LTE build-out, Bluegrass shared some highlights about its LTE network:
Coverage "radius": 10,300 square miles
Population covered: 732,000
LTE Cellsites: 115
Also in the press release, Bluegrass President and CEO Ron Smith said that despite the completion of the LTE build-out, the company's work isn't done. "We will continue to seek new opportunities and the latest in technological innovations to make our network even stronger for our customers," he said. "Stay tuned. We have many exciting projects on the horizon."