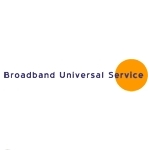 Blair Levin, who headed up the team that crafted the National Broadband Plan, had some tough words about the frontrunner proposal for Universal Service reform at an Information Technology & Innovation Foundation event in Washington this week.
According to a report published by Multichannel News, Levin expressed concern about the right of first refusal for incumbent telcos recommended in the proposal, which was made jointly by six large price cap carriers and three rural telco associations. If the FCC were to adopt the right of first refusal, it would be "losing its credibility as an expert agency," Levin said, noting that the FCC should not be making technology choices.
According to the joint proposal, the amount of funding for broadband service for unserved areas would be determined based on a cost model and price cap carriers would have the right of first refusal to deploy broadband at that level of support in their territories—provided that they already deployed broadband to at least 35% of the area. A reverse auction open to all types of carriers would be conducted only if the incumbent declines the calculated level of support or has not sufficiently built out broadband already.
Rate of return carriers, meanwhile, are proposing that USF support for their territories should continue to flow to them.
Levin is not the only one who has expressed concern about the right of first refusal. The American Cable Association recently protested the joint proposal, also arguing that the proposal violates competitive and technological neutrality requirements.  Those requirements, the ACA said, mean that "support should be awarded to the most efficient provider in a supported area, not simply the one that has been there the longest."
Additionally the Rural Cellular Association has argued that the plan favors a wired solution.
Meanwhile, rural telco associations have urged the FCC not to tamper with the joint proposal, arguing that it rests on a "delicate balance of interests."
Nevertheless, the right of refusal seems to be one of the most controversial aspects of proposed USF reforms, making it a likely area where the FCC may be tempted to tamper.