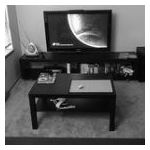 "Binge watching" TV series' episodes has grown in popularity , but along with it comes a new pitfall, notes OTT video experience specialist Conviva. Surveying 750 binge-watching viewers for a report entitled "Binge Watching: The New Currency of Video Economics," Conviva found that nearly half of respondents have stopped or would stop watching a series due to one episode being unavailable.
For the purposes of its survey Conviva defined an unavailable TV episode as one that was impossible to find or whose delivery and playback was below par. Half of the half of survey respondents who gave up on a series due to one episode being unavailable were categorized as neutral-to-unlikely ever to return, according to a Conviva press release.
On the flip side, real financial opportunities exist for OTT service providers that work to develop committed, engaged audiences, Conviva points out. "Binge-watchers represent dedicated consumers," CEO Hui Zhang was quoted as saying. "As the line between OTT consumption and content creation blurs due to shifting viewing models, publishers need to ensure they're building long-term value with viewers."
Binge Watcher Survey
Other highlights of Conviva's latest market research include:
Viewers report low tolerance for unavailable episodes: Only 22 percent of respondents would wait for an episode to become available.
Computers are still king when it comes to binge-watchers: One quarter to just more than a third of viewers use devices ranging from Pay TV to game consoles, with the majority still watching from a computer or laptop.
Quality over quantity with binge-watchers: Only 11 percent will replace an old series with a new one (and only if it's great).
Once they're gone, they're likely gone forever: More than half of the respondents are less than fully committed to return to a series once they stop watching for any reason.