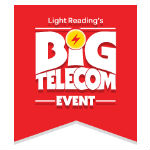 Software defined networking (SDN), network function virtualization (NFV), and the PSTN sunset were hot topics at the Big Telecom Event in Chicago this week.  Here are the five stories I thought would be of greatest interest to Telecompetitor readers, including those hot topics and more:
1-SDN for the STB. The University of New Hampshire Interoperability Lab demonstrated a low-cost set-top box that uses the Open Flow SDN protocol, enabling complex STB software to reside in the cloud and minimizing or even eliminating truck rolls, explained Tim Winters, senior manager of the UNH/IOL. This approach eliminates the need for software downloads. Instead, when new software is available, he said, "You point to a different spot in the cloud."
Winters is already seeing some pay TV providers putting virtual customer premises equipment in the cable modem termination system or DSLAM in the head-end. Interestingly, the typical approach is to have separate virtual CPE for each customer. As Winters explained, this is necessary to interface with existing management and billing systems.
2-No More PSTN. At least one carrier has completed a successful PSTN phase-out. Deutsche Telekom executive Axel Clauberg said that company already has eliminated traditional PSTN infrastructure in Macedonia. After displaying a conceptual diagram showing at least a dozen protocols and other acronyms that supported the traditional telecom network, Clauberg said the company has been able to consolidate everything onto just four key constructs – Ipv6, tunnels, dynamic host control protocol (DHCP) and 100 GE. The network supports IPv4 but does so as a service.
3-Financing the PSTN Phase-Out. An important benefit of phasing out the traditional PSTN is that doing so replaces traditional telco network equipment, which consumes a lot of power, with more energy-efficient alternatives. The dollar savings from making this move can be huge – and recognizing that, some energy hedge funds have begun offering financing for PSTN phase-out projects, explained Mark Pugerude, president of global sales for Genband. Payback for such projects can be easily calculated based on energy savings – and the hedge fund managers see it as a higher-return option in comparison with traditional debt financing that has less risk than an equity investment, he said. Genband has put some of these hedge fund managers in touch with service providers planning PSTN phase-outs and is currently in discussions with some rural service provider associations about making this type of financing available to rural service providers, Pugerude said.
4-Backhaul provider offers partnership possibilities. Tower Cloud is a network operator focused primarily on providing mobile backhaul to wireless carriers. The company focuses on the Southeast, where it won a bid to provide connectivity in multiple markets for Verizon. Some other wireless carriers also use Tower Cloud for backhaul connectivity, with each cellsite supporting an average of 1.4 carriers, said George N. Townsend, senior vice president of business development for Tower Cloud. Where possible, Tower Cloud uses existing fiber networks. The company has15 partnerships with rural telcos – and they have proven to be quite symbiotic. "We're a revenue stream for them," said Townsend. In addition, he said, "we sell them gigabit pipes for transport and IP services."
5-Gigabit Networks are Top of Mind. The Big Telecom Event organizer Light Reading has gone through some big changes recently. Light Reading founder Steve Saunders recently bought back the media outlet after selling it to a media conglomerate several years ago. After taking back the helm Saunders sat down with C-level executives at telecom companies under a non-disclosure agreement and came away with his own hot topics list, which he shared with BTE attendees. The most interesting item to me was gigabit cities – a topic I doubt would have been taken so seriously 12 months ago. Saunders list included:
Smart grid
Energy efficiency
Customer experience
Service provider information technology
Internet of Things
Gigabit cities
Utilities communication
Automotive communication
Advanced analytics
Service architecture