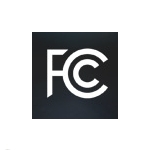 FCC Chairman Julius Genachowski on Dec. 6 announced AT&T, Verizon, Sprint and T-Mobile—the nation's four largest wireless carriers—have agreed to accelerate the availability of text-to-911, holding out the promise of providing the entire U.S. population enhanced access to emergency communications. Major deployments are expected in 2013.
"This agreement will accelerate progress and ensure that over 90 percent of the nation's wireless consumers, including millions of consumers with hearing or speech disabilities, will be able to access emergency services by sending a text message to 911, where local 911 call centers (known as Public Safety Answering Points, or PSAPs) are also prepared to receive the texts," the FCC states in a press release.
Using text-to-911, users will be able to contact emergency services in situations where a voice call isn't possible or advisable, such as when a voice call could endanger the caller or when a disabled person needs to contact emergency services.
The wireless carriers are also going to take steps to avoid end user confusion as text-to-911 services are phased in. For instance, they've committed to providing "an automatic 'bounce-back' text message to notify consumers if their attempt to reach 911 via text message was unsuccessful because this service is not yet available in their area." This message would then instruct the caller to make a voice call to a 911 center instead.
The FCC is committed to ensuring text-to-911 "is made available as soon as possible by all carriers, and over-the-top (OTT) providers who offer Internet-based text services." The FCC this week intends to meet to consider taking additional steps to ensure that this is realized.
In an address to the Association of Public Safety Communications Officials (APCO) regarding Next Generation 911 (NG911) services, the FCC chairman said, "Getting NG911 up and running is going to take a lot of work on the part of a lot of people.
"Without a comprehensive and coordinated strategy, we'll see a patchwork deployment of NG911 over the next 5 to 10 years, with much of the United States still without any NG911 capability at the end of that period,"  said Genachowski. "That's not the right outcome. It's imperative that NG911 be deployed to all Americans as quickly as possible, and in the most effective and cost-efficient way."