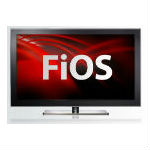 Phasing out traditional phone service is easier said than done, as Verizon's decision to bring FiOS fiber optics to Fire Island, announced yesterday, illustrates.
When Verizon's traditional copper phone wiring on part of New York's Fire Island was severely damaged by Superstorm Sandy last year, Verizon restored phone service using a fixed wireless solution that worked with a traditional phone. The carrier also asked the FCC for permission to make that a permanent solution, but last month the FCC said it could not make that decision without additional information about the reliability of the offering, details about how the service works with 911 answering points and more.
Perhaps Verizon determined that it would be easier and/or less risky to deploy FiOS than to comply with the FCC's request with no assurance that the FCC would rule in Verizon's favor.
The question now is how precedent-setting the Fire Island example will be for other carriers – including AT&T – who want to be able to phase out traditional voice infrastructure and replace it with a wireless solution.
Based on comments sent by Verizon to DSL Reports, Fire Island may be unique among Verizon communities that lost phone service as a result of Superstorm Sandy.
"Fire Island presented a unique set of circumstances unlike any we've ever encountered before," Verizon told DSL Reports. "Verizon remains the sole provider of communications services. No other provider has been willing to invest in a network for the island. These unique circumstances led to Verizon's decision to construct a fiber-optic network on Fire Island… In other areas…  customers already have the option of receiving services from differing wired and wireless providers."
As the author reminds us, Verizon probably isn't eager to rebuild landline infrastructure in areas where it has a co-marketing deal with the cable companies. And the carrier may face less opposition to the decision not to rebuild when customers have alternatives, including the cable company.
AT&T, however, may be in a different position with regard to the areas where it would like to phase out plain old telephone service (POTS). The carrier has a considerable amount of lines in rural areas that are costly to serve and, consequently, where there may be few, if any competitive alternatives.
Last year, AT&T asked the FCC to conduct a POTS phase-out trial and in May the FCC suggested three trials, including one that would test replacing traditional voice service with a wireless alternative.  At that time the FCC also asked the industry for input on its proposal.
Hopefully the trial will take into consideration the issues that Verizon ran into on Fire Island – including concerns about the wireless alternative's ability to support fax communications, alarm systems, medical alerts and other communications devices.