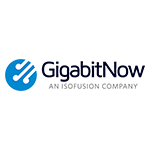 The Benaroya Companies have made a $14 million equity investment in GigabitNow, a division of IsoFusion that builds FTTH networks in municipalities and private communities.
The funds will be used for network development and deployment and other project financing purposes for projects in the western United States. "Over the last few years, we have seen many underserved communities essentially abandoned by the larger Internet Service Providers (ISPs), causing them to be forced to live without the advantages of high-speed fiber broadband," Stephen Milton, CEO of GigabitNow said in a press release.
GigabitNow offers a turnkey solution that enables communities to move to FTTH networks without upfront end capital costs. The firm dates back to 2004 and offers planning, design, construction and ongoing management services.
FTTH and similar approaches continue to be an attractive option for providers serving communities of all sizes. Indeed, the segment is growing as more data is consumed in the home.
Earlier this month, A2D began working on a middle-mile and FTTP network project in Warner Robins, GA. A2D Vice President Jerrald Rector told Telecompetitor that it is a public/private partnership. A2D will design, oversee construction, manage and maintain the network. The company will sell service wholesale to service providers who will sell to end users.