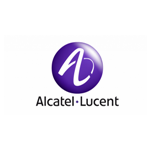 Data traffic on metropolitan access and aggregation networks will surge higher out to 2017, increasing 560%, and service providers need to prepare for the rapid growth, according to a report from Alcatel-Lucent Bell Labs. Fueling the rise will be demand for video and "the proliferation of data centers."
Growing amounts of data traffic will remain on metro access and aggregation networks in coming years, according to Alcatel-Lucent Bell Labs' "Metro Network Traffic Growth: An Architecture Impact Study." By 2017, more than 75% of traffic will remain on metro networks as compared to 57% today.
Video services' network traffic will "skyrocket" and increase as much as 720% over the period while data center traffic will increase more than 440%, Alcatel-Lucent Bell Labs forecasts.
Among the report's highlights:
Total metro network traffic will increase 560% by 2017.
Video traffic will increase 720% by 2017.
Cloud and data center traffic – consumer connections to data centers and interconnection between data centers – will increase 440% by 2017.
Total Metro traffic will grow approximately two times faster than traffic going into the backbone network by 2017.
By 2017, 75% of total traffic will terminate within the metro network and 25% of traffic will traverse the backbone network as video, data and web content is increasingly sourced from within metro networks.
Enterprises, communications service providers and webscale companies are all bringing "content closer to their customers to better manage quality of experience (QoE) and gain operational efficiencies," the report authors point out. They're caching the most popular video content deeper in the network so that it can be delivered locally and more efficiently over metro networks "rather than being accessed from a central cache over the backbone network."
This is also prompting organizations to add data centers in metro areas. "These shifting traffic patterns mean more traffic will now stay in the metro – 75 percent by 2017, as compared with 57 percent today. In contrast, only 25 percent of data traffic will traverse the backbone. Service providers require a network architecture that will ensure that the metro remains a key contributor – rather than bottleneck – in the new virtualized environment," they elaborate.
Service providers will need to develop a new type of network architecture – "optimized for the cloud" – "to help control costs, guarantee quality and deliver new revenue-generating services to connect users and the cloud," Alcatel-Lucent Bell Labs' analysts assert.