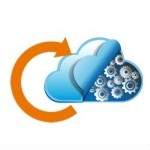 AT&T gained some traction for the AT&T ECOMP open source software defined networking (SDN) platform with the announcement yesterday that Bell Canada is testing ECOMP.
ECOMP, which stands for "Enhanced Control, Orchestration, Management and Policy," was developed by AT&T and is a key part of AT&T efforts to make its network more software-centric in order to reduce operating costs and enable more agile service creation.
When AT&T said earlier this year that it would make ECOMP available to other carriers through the Linux Foundation using an open source approach, the company said it wanted to gain wide carrier adoption of the technology, with the goal of enhancing interoperability and simplifying the creation of services that extend across multiple carrier networks. Previously, global carrier Orange said it would collaborate on the AT&T ECOMP effort.
AT&T ECOMP Open Source
In a September interview with Telecompetitor, AT&T Senior Vice President Chris Rice likened AT&T ECOMP to a "network operating system for the automation layer."
ECOMP provides SDN controller functionality based on Open Daylight guidelines. It also provides an automation layer controlling higher-layer virtual network functions (VNFs). Examples of VNFs include capabilities such as firewall or WAN acceleration, which AT&T has launched internationally.
AT&T deployed ECOMP in parts of its network two years ago. And as Jim Zemlin, executive director of the Linux Foundation noted in yesterday's announcement, the technology is "unique in that it's both disruptive and battle-tested."
Zemlin also said ECOMP was the most comprehensive and complete architecture for VNF/SDN automation the Linux Foundation had seen. The AT&T/ Linux Foundation release of the ECOMP open source software is targeted for the first quarter of 2017.
Bell Canada, Canada's largest communications company, said it would use ECOMP to create and manage software-defined networks. In yesterday's announcement, Bell's Vice President of Network Strategy, Services and Management Petri Lyytikainen said the company believes SDN will advance "both wireless and wireline connectivity by adapting to customer needs quickly and enabling a seamless user experience."