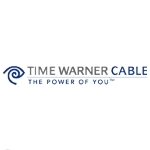 Time Warner Cable and Boingo have implemented what they said is the wireless industry's first Passpoint roaming integration. Customers of either company will be able to seamlessly roam onto the other company's Wi-Fi hotspots, with some caveats.
Initially Time Warner Cable customers wanting to use Boingo hotspots will have to have an iOS device that supports the Passpoint standard, a spokeswoman for the company said in an email to Telecompetitor. Customers also will have to download the appropriate app.
"To access Boingo's Passpoint-enabled and TWCWiFi-Passpoint networks, TWC customers should download the TWC WiFi Finder app from the Apple App Store, which will then allow them to provision a Passpoint profile on their iOS device," the spokeswoman wrote.
Devices supporting Passpoint include the iPhone 5, 5+, 6 or 6+; iPad third generation or later, iPad Air and iPad Mini models running iOS7 or later, she said.
As for Android users, the spokeswoman said, "At this time we have not implemented Passpoint on Android but expect to do so once we've confirmed end-user security on that platform."
The Time Warner Cable/ Boingo Deal
Boingo customers wanting to use Boingo Passpoint Secure and TWCWiFI-Passpoint networks can download a Passpoint profile from the Boingo site for an iOS or Macintosh device, the spokeswoman said.
Wi-Fi hotspots supporting the seamless Wi-Fi offering also must support Passpoint. According to the TWC spokeswoman, the "vast majority" of TWC's 63,000 hotspots are Passpoint-enabled. Boingo was not able to respond immediately to Telecompetitor's inquiry requesting additional information, but we will publish an update whenever we hear from the company.
TWC and Boingo had a previous roaming agreement, but it was not seamless. Customers had to go through a log-in process to use hotspots operated by the partner company.
The TWC spokeswoman declined to reveal the commercial terms of the Time Warner Cable/ Boingo deal, but operator-to-operator billing is another aspect of Passpoint.