Small telcos can sometimes do astonishingly big things. Case in point: MTA Fiber Holdings, a wholly owned subsidiary of Alaskan telecom cooperative MTA that is responsible for the creation of AlCan ONE, the first-ever terrestrial fiber network connecting Alaska with the lower 48 states.
Perhaps surprisingly, Alaskans previously relied solely on subsea cables for that connectivity, explained MTA CEO Michael Burke in an interview with Telecompetitor. We talked to Burke about how AlCan ONE came to be.
MTA undertook the AlCan ONE project because, as Burke explained, "We needed to explore owner economics."
MTA began life in 1953 as Matanuska Telephone Association, a local telephone service provider serving a 10,000-square mile area that stretches from the outer Anchorage area to rural areas north of Anchorage. The company provides broadband via fiber-to-the-premises and DSL and has seen broadband usage triple over the past four years, which meant that backhauling traffic to the lower 48 was getting to be increasingly costly for the company.

"We started talking to Canadian carriers," Burke recalled. That search led MTA to NorthwesTel, a Canadian carrier that had fiber that reached from the lower 48 to Haines Junction in Yukon, Canada, which was about 200 miles from the Alaska-Canada border.
MTA, meanwhile, had fiber that reached to within 288 miles of the Canadian border.
MTA and NorthwesTel struck a deal for MTA to run fiber the 288 miles to the Canadian border and for NorthwesTel to run the 200 miles of fiber from the border to Haines Junction.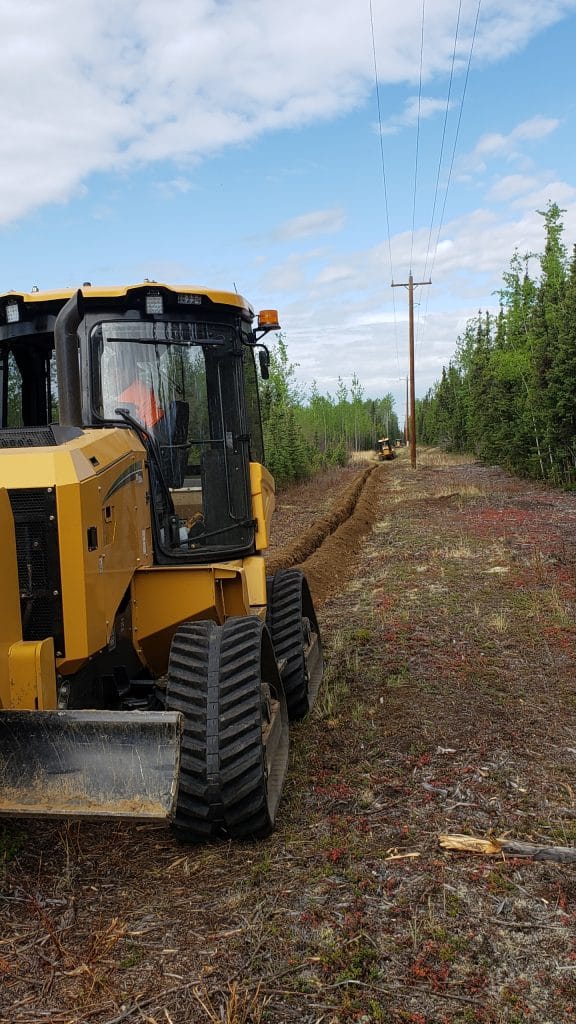 "We're the sole owner of the fiber assets and the Canadians own their side, and we buy transport from them," Burke explained. The network formally launched in May 2020.
AlCan ONE Benefits
In making the decision to do the fiber build, MTA "looked at our projected capacity needs going into the future and how much bandwidth we would need [based on] internet growth and what it would cost if we bought it on the open market," said Burke.
Based on that analysis, MTA determined that it would be more cost effective to undertake the construction project, even without considering the wholesale revenues that the company has since obtained through contracts with other Alaskan carriers.
Other carriers see the AlCan ONE connection as a geographically diverse route to the lower 48, augmenting the subsea connections. The availability of the network also helped one Alaskan carrier build a business case for bringing broadband to a previously unserved community.
Before AlCan ONE, "nobody would have been able to build fiber to them," Burke explained. "Now they have a very robust transport network and [people] can get broadband where they couldn't before."

There are also some extra benefits for NorthwesTel.
"They have border facilities they're responsible for and this gives them some redundancy," explained Burke. "We can help back them up if there is an outage."
In a video about AlCan ONE, Burke likened the project to the work of a landscape architect.
"What they'll do is they'll go plant out a landscape and they'll plant different types of plants and trees that will grow up over 30 or 50 years and have a particular look to them, that when you first plant it and you look at it, you go 'I just don't see it' but they do, they . . . have that vision that it will be a landscape for the future."
Updated to state that MTA had fiber to within 288 miles of the Canadian border and subsequently fibered that distance.