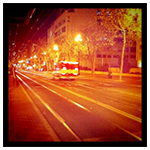 In separate announcements today, AT&T and Verizon provided launch details for core networks to support mobile broadband service for public safety users. AT&T last year won contracts and funding from the First Responder Network Authority (FirstNet) to build a nationwide public safety core network, along with contracts, funding and dedicated spectrum to build dedicated public safety radio access networks throughout the U.S. and its territories.
Until that occurred, however, Verizon had the lion's share of the public safety market and the company has been trying hard to retain that business, including announcing Verizon public safety core network plans last year.
AT&T Vs. Verizon Public Safety Core Network Plans
A key capability of both the AT&T and Verizon public safety offerings is to prioritize public safety network traffic and, where necessary, to pre-empt regular commercial traffic – a capability that could be important in the case of a major emergency.
As AT&T works on building the public safety radio access networks using the dedicated spectrum, the company already has been offering public safety customers the ability to have prioritization and pre-emption on existing radio networks. According to today's AT&T press release, public safety users will gain additional capabilities with the launch of the public safety core network, including the ability of authorized users to assign public safety personnel to any of three separate priority levels.
Authorized users will have the ability to re-assign users to different priority groups as needs change and will be able to add non-public safety users such as utilities or transportation providers when appropriate, AT&T said.
Although Verizon does not have the dedicated spectrum for public safety that AT&T has, today's Verizon press release notes that Verizon also offers prioritization and pre-emption for public safety customers on its radio access networks.
Both the AT&T and Verizon public safety core networks are designed to separate public safety traffic from other types of traffic. In AT&T's case, according to a press release today, the core network uses physically separate hardware from the network that supports other types of customers.
Verizon apparently doesn't use separate hardware. Asked about this, a Verizon spokesman said in an email to Telecompetitor that traffic from Verizon public safety users is routed through the company's public safety core "using leading edge network technology to ensure public safety traffic remains separate from commercial traffic."
The spokesman added that this "enables an additional level of security as well as public safety-specific services like quality of service [and] priority and preemption for public safety customers in the core."
Verizon said its public safety core network will be operational beginning on Thursday. AT&T said it would start with a "controlled introduction" with a limited number of customers while the First Responder Network Authority completes "extensive" testing of the network core. Additional FirstNet customers likely will be moved in the April/May timeframe, AT&T said.
Interoperability?
Telecompetitor asked both AT&T and Verizon about interoperability between public safety customers using one another's networks. We received a statement from Chris Sambar, senior vice president of AT&T, FirstNet, who said: "Traffic will work between the two of us because both networks interconnect, adhering to 3GPP industry standards. However, public safety customers on commercial networks may not have access to the full benefits and capabilities of FirstNet. Plus, while others self-certify what they offer to public safety, FirstNet will be held accountable to public safety to ensure what is built is based on their strict requirements – not just now, but for years to come."
Verizon did not answer our question about interoperability but in the past the company has expressed an interest in connecting its core with FirstNet data centers. The carrier also stated previously that it would make available multi-band devices that would be fully interoperable with radio access networks deployed by FirstNet, implying that those devices would operate in the dedicated FirstNet spectrum band.
A Verizon spokesperson told Telecompetitor last year that the company had two-thirds of public safety customers, which goes a long way to explaining the company's ongoing pursuit of public safety opportunities, despite AT&T's FirstNet wins. Verizon argues that competition is good for customers, including public safety customers.
This post has been updated to include comments from AT&T.
Image courtesy of flickr user Victoria Hyde.