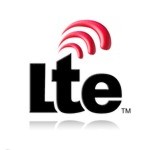 Canadian carrier Bell is touting its new LTE-A Tri-Band capability, which the company says is the first to launch in North America. The service uses spectrum in the 700 MHz, AWS (2100 MHz) and PCS (1900 MHz) bands, a Bell spokesman wrote in an email to Telecompetitor. When all three bands are used, the service can deliver mobile broadband speeds up to 290 Mbps, with an expected average of 12 to 87 Mbps, the company said.
"LTE-A speeds seamless kick in when customers engage in data-intensive activities such as streaming HD video, playing graphic heavy multi-player games or downloading large files," the spokesman said. He also noted that there is no extra charge for this service.
To use LTE-A Tri-Band service, customers need a device supporting the technology. The company currently offers two Samsung devices – the Galaxy S6+ and the Note5 – that have that capability.
Sprint launched a tri-band service in 2013 but it was not based on LTE-A. Bell has supported LTE-A (until now without Tri-Band capability) since February.
Bell plans to launch LTE Tri-Band initially in three Ontario markets — Toronto, Oakville and Hamilton – and in Halifax, Nova Scotia. More communities will be added "over the coming months," the spokesman said.
The spokesman did not answer questions from Telecompetitor about whether Bell holds licenses for all three Tri-Band spectrum bands in all of its markets or about how the company plans to market the offering.