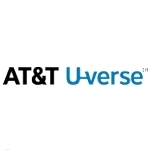 AT&T today increased the speed available to U-verse customers in 40 markets to 45 Mbps downstream and 6 Mbps upstream.  Previously the highest speed for most customers was 24 Mbps. Included in the upgrade were some of the company's largest markets, including Chicago, Miami-Ft. Lauderdale, Orlando, Atlanta, Detroit, New Orleans, Cleveland and Milwaukee.
According to the company the move was part of Project Velocity IP, a three-year investment plan announced last year to expand the company's broadband infrastructure. The company also said it plans to upgrade top tier U-verse speeds to up to 100 Mbps in the future.
But despite the lip service to Project Velocity IP, it's likely that the move was driven in large part by a desire to better compete with cable companies, which have been offering speeds as high as 300 Mbps or more in some markets. The latest version of the DOCSIS cable modem standard, which leverages cablecos' existing fiber and coax architecture, can support higher speeds than AT&T's U-verse infrastructure, which is based on a fiber-to-the-neighborhood architecture that leverages existing copper phone wiring and is not expected to support speeds much higher than 100 Mbps over traditional distances any time soon.
Currently, however, there is a question of how many people need speeds above 45 Mbps or even 24 Mbps or so. While AT&T is bleeding subscribers in non-U-verse markets, where the company only offers traditional lower-speed DSL, the company has been holding its own quite well in U-verse markets.
It's also worth noting that broadband often is sold as part of a multi-play bundle that also includes video and sometimes voice service – and recently the telcos have been outperforming the cablecos on the video front.  IPTV providers such as AT&T and Verizon were the only pay TV providers to gain subscribers in the second quarter of this year, according to IHS.
Perhaps that reality figured in to AT&T's pricing plans for its new higher-speed broadband service.
It's interesting to note that, while Comcast boosted cable speeds at no extra charge, AT&T is looking for subscribers to pay extra for the 45 Mbps service. Rates for the new service, dubbed U-verse Power, start at an introductory rate of $49.95 per month for up to 24 months when bundled with TV and voice services, the company said. Current U-verse customers can upgrade their package and receive $10 off their bill for 12 months, according to AT&T.