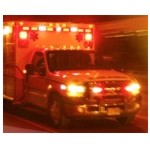 The news this week that Verizon agreed to a $3.4 million settlement to resolve an FCC 911 outage investigation illustrates an important issue that has come into focus as the telecom industry transitions to IP-based network infrastructure.
The settlement relates to 750,000 Verizon customers in California who were unable to call 911 to reach a live operator at 13 emergency call centers for several hours in April 2014. The outage was traced to software in a third-party system used in a single data center to route 911 calls to public safety answering points.
As the telecom industry transitions to IP-based infrastructure, certain functionality, including 911 response, has become increasingly centralized. The third-party system responsible for the April 2014 outage, for example, served 83 public answering points in seven states, with 11 million people served by several carriers relying on the system.
Driven in large part by the April outage, the FCC in November adopted a notice of proposed rulemaking to impose a range of new 911 requirements. The NPRM suggests requirements aimed at improving situational awareness during a 911 outage, extending rules governing 911 services to all entities involved in providing that service and establishing testing procedures for software and databases supporting 911 services.
"We will continue to work with providers to ensure that advances in 911 technologies lead to improved communications between citizens and first responders," said FCC Chairman Tom Wheeler in a press release about the settlement.
Verizon 911 Outage Settlement
In the settlement announced this week, Verizon agreed to:
Identify risks that could disrupt 911 service
Protect against such risks
Detect future 911 outages
Respond with remedial actions, including notifying affected emergency call centers
Recover from such outages on a timely basis
Similar settlements with other network operators could be forthcoming, as Verizon was only one carrier whose customers were affected by the April outage, and its lines were less than 10% of the total lines affected.
Also this week the FCC fined Oklahoma telco Hinton Telephone Company $100,000 for a different 911 issue. The commission said the company directed 911 calls to an automated message telling them to "hang up and dial 911." Only at the end of a long message were callers instructed to press "0" to reach an operator.