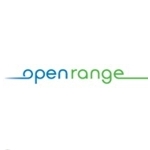 In somewhat of an ironic twist, Heritage Global Partners and Counsel RB Capital will be using the Internet to auction off assets of Open Range Communications, a recently failed broadband wireless Internet and VoIP services provider . A global auction will be webcast on Wednesday January 11 and Thursday, January 12 from 10 am MST through 5 pm MST via www.hgpauction.com.
Included in the auction are large quantities of state-of-the-art networking, test equipment, IT equipment and office furnishings. Also included are more than 350 cell phone towers located across the US. "This auction is an opportunity for local or regional wireless telecoms providers to purchase technologies and equipment to expand their services and better serve their customers," said David Weiss, VP of Heritage Global Partners. "We are pleased to represent Open Range, and leverage our global webcast platform and vast experience in selling assets around the world."
Open Range Communications filed for bankruptcy on October 6, 2011 The telecompetitor provided high-speed wireless Internet and digital VoIP telephony in more than 12 states and 150 markets using WiMAX technology.


Open Range received a $267 million loan from the US Dept. of Agriculture's Rural Utilities Service (RUS) to provide broadband access in rural areas. A balance of roughly $73.5 million remained outstanding when the company filed for bankruptcy, which prompted a Congressional investigation.
Open Range discontinued its telecoms services on November 18. A notice posted on its website informs customers that they needed to return their Open Range modems by Dec. 18 in order to qualify for a refund of prepaid services and avoid a modem fee charge.