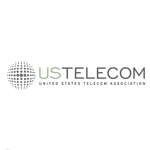 Just days after opponents said they expect special access data collected by the FCC to show that the special access market is not competitive, USTelecom yesterday said the data will show just the opposite. USTelecom represents incumbent carriers, including some of the nation's largest companies such as AT&T and Verizon.
"From our review it appears [there are] competitive facilities in the vast majority of census blocks in the U.S.," said Jon Banks, senior vice president of law and policy for USTelecom, in a phone interview with Telecompetitor.
But what about the percentage of individual buildings within a census block?
In big cities, Banks said, a census block is generally one block – and if a competitive carrier has extended its network to at least one location on that block, it shouldn't be difficult to bring service to other buildings if needed.
Overall, the special access data will show that the market is competitive – and it has become even more competitive since the data was gathered in 2013, Banks said.
To promote its viewpoint, USTelecom has launched the "Innovate with Us" website, which according to a USTelecom spokesperson will be highlighted in a targeted digital campaign.
"[W]e are asking the FCC to innovate with us and support businesses, consumers and the economy by continuing to champion pro-investment policies that look beyond yesterday's technology toward networks of the future," says USTelecom on the new website.
Mixed Messages from the FCC
Meanwhile the FCC has warned stakeholders about what they can say about the special access pricing data collected by the commission. Special access data was released only to approved individuals who agreed to keep the data confidential.
"[W]e reiterate that the results of any analyses (including statistical descriptions) performed on the Confidential and Highly Confidential data submitted in response to the Commission's business data services data collection are themselves Confidential or Highly Confidential, depending on the data from which they are derived," the commission wrote in a public notice issued January 21.
Stakeholders may have difficulty reconciling that statement with what the commission says later in the same notice, however. The commission noted that it "has never interpreted its protective orders to prevent the public version of filings made at the Commission from containing general, qualitative descriptions or characterizations of Confidential or Highly Confidential Information. Thus, there is no Commission precedent viewing descriptions or characterizations such as 'the majority,' 'almost all,' 'virtually none' or 'only a small number of'' . . . as violating a protective order's prohibitions against the release of confidential information."
Special Access Data
Special access circuits are TDM circuits that businesses and competitive carriers buy to connect carrier networks to individual buildings, cellsites and other locations. After competitors began to deploy their own network facilities in the 1990s, the FCC began to give pricing flexibility on special access circuits to the incumbents in areas where the incumbents argued that competition was strong. But after competitors complained that the markets were not competitive and that incumbents were using pricing flexibility to raise prices, the FCC in 2012 put a freeze on deregulating any new markets pending a data review.
That review process has been a long one. Volumes of data have now been collected and a comment period has nearly been completed. (A deadline of January 22 was extended as a result of the snowstorm that crippled Washington D.C.)
Banks said the FCC has enlisted an economist to issue a white paper based on an analysis of the data collected. But what else the FCC ultimately will do remains anyone's guess.
If opponents prevail, the FCC could impose greater oversight over special access pricing and potentially could even allow customers with long-term contracts the ability to get out of those contracts. If incumbents prevail, the FCC could take off the pricing flexibility freeze.
According to Banks, about one third of U.S. markets never got pricing flexibility. In another third, carriers gained the ability to discount prices but not to raise them and in the final third, carriers gained the ability to raise or lower prices.