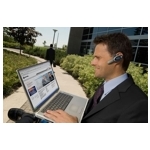 Two-thirds of managed services provider (MSPs) and over half (57 percent) of small- to medium-sized businesses (SMBs) believe the Internet of Things (IoT) will boost their revenues. Just 18 percent of SMBs thought their IT provider "was ahead of the curve regarding IoT management," according to a new market research report from Internet/IT security systems provider AVG.
Seventy percent of MSP respondents to a survey by Vanson Bourne for AVG acknowledged "the need to adapt their services to meet customer expectations," AVG elaborates in a press release.
"Our MSP partners are telling us that the 'Internet of Things' is the one IT trend making an immediate difference to their bottom line and the business customers that they serve. A massive 7 out of 10 stated they need to amend their offerings to enable business growth," Mike Foreman, AVG's general manager, SMB, was quoted as saying.
IoT Revenue Opportunities
More than half (55 percent) of MSP respondents in the U.S., Canada, the U.K., Germany and Australia said their customers are demanding IoT-related services. Over three-quarters (77 percent) said they're planning to expand their IoT service/product portfolios.
Customers are pushing IT providers to act. Sixty-eight percent of SMBs with an IT provider believed their IT provider could provide better service with regard to IoT. "The study shows clearly that as businesses grow to rely more and more on the Internet of Things and Cloud-based services to help generate revenue most MSPs are still some way short of being ready to help customers manage this," Foreman commented.
"The research strongly indicates that MSPs need to significantly up their game and demonstrate enhanced levels of protection and control over their customers' ever changing data and device needs."
SMB Results
Highlights from AVG's SMB research include:
Almost half (46%) of SMBs think that the Internet of Things will be the IT trend that has the greatest impact on their organization over the next five years. An even higher proportion -around seven in ten (71%) – say that due to the Internet of Things their organization will need to take extra steps to secure and protect their data;
Around three fifths (62%) of SMB respondents report that their organization has budget specifically assigned over the next 12 months for the development of Internet of Things solutions. 49% have a moderate or substantial budget assigned for these solutions;
Only 18% of SMB respondents say that their IT provider is completely ahead of the curve with regard to the Internet of Things and the potential for their business. Of those with an IT provider, 68% feel that their provider could improve their service with regard to Internet of Things offerings and understanding;
The majority (84%) of SMB respondents say that their organization has purchased mobile devices within the last year, spending an average of over $6,500 on these devices. Of those who have purchased mobile devices within the last 12 months, SMB respondents estimate that their organization spends an average of around $4,500 in hidden costs annually.
MSPs' Take
Highlight from AVG's MSP research include:
 Over half (55%) of MSP respondents state that customers are demanding Internet of Things related services and seven in ten (70%) say that they will amend their services based on the wants of the customer;
However, less than two fifths (38%) of MSPs say that their organization currently has an integrated remote monitoring and management platform;
Around three fifths (58%) of MSP respondents say that they will need to join up with cutting edge partners in order to successfully offer Internet of Things-related services. Currently only 38% of MSP respondents feel that the vendors they work with are cutting edge;
Furthermore around three in ten MSP respondents feel that their current vendor helps make efficiency savings (31%) or productivity gains (25%) for their customers.