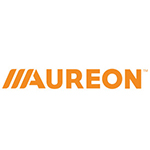 The Aureon BNS Acquisition announced today is the latest move that Aureon has made to position the organization as a business solutions provider. Originally known as Iowa Network Services, Aureon started as a statewide fiber network owned by a group of Iowa-based telecom service providers.
BNS is a Des Moines-based company specializing in complete networking solutions for community banks throughout Iowa and Illinois.
Aureon BNS Acquisition
The Aureon BNS Acquisition appears to be a good fit for Aureon, whose owners likely operate in some of the same communities that BNS serves. As Aureon Technology President Steve Sikkink noted in a press release about the Aureon BNS acquisition, the deal should "allow each company to tap into additional expertise and resources, ultimately offering clients a more comprehensive and diverse array of products and know-how."
BNS offers expertise in network integration and administration, including managed IT services and preventive maintenance, today's press release states. Focus areas include network technology, cloud backup and recovery, data and network security and patch management, the companies said. BNS clients already have been contacted and are being served by Aureon sales and support. Additionally several key BNS executives have joined Aureon.
Previous Aureon acquisitions aimed at supporting the company's business solutions strategy. One acquistion was Caleris, a provider of outsourced call center solutions. Another was Merit Resources, which provides outsourced human resource services.
Just last month, Iowa Network Services made the name change to Aureon to reflect the organization's broader focus.