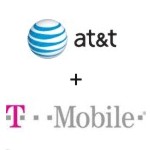 If the AT&T/ T-Mobile merger is approved, it is likely to come with conditions—and some of those may relate to the Universal Service program.
AT&T CEO Randall Stephenson told a senate judiciary subcommittee today that he would accept a condition that would prevent the merged AT&T-T-Mobile entity from accepting money from the Universal Service Fund to pay for "a major broadband goal." That most likely is a reference to the Connect America, or broadband Universal Service fund, which the FCC has proposed as a replacement for today's voice-focused high-cost fund. According to Hillicon Valley blog, AT&T previously said it would not require USF money to meet a pledge to expand "advanced wireless access," presumably 4G service, to 97% of the population.
Stifel Nicolaus researchers heard Randall Stephenson's comments about potential Universal Service conditions differently. According to Stifel Nicolaus research note issued today, Stephenson only said he could accept a merger condition prohibiting the combined company from using universal service funds to achieve the 97.3% LTE buildout.
The implications for the FCC are the same in either case. If it rejects the merger, people could later accuse the commission of turning down a money-saving offer that could have minimized the need for subsidies to support a nationwide broadband buildout.
Initially the proposed Connect America Fund would focus on bringing broadband service to areas that cannot get broadband today. Because the FCC has set a minimum broadband speed target of 4 Mb/s downstream and 1 Mb/s upstream for those unserved areas, 4G wireless would qualify as broadband service.  And if the commission moves ahead with its proposal to award funding for unserved areas based on a reverse auction, 4G providers are expected to have a good shot at being the minimum bidders. If AT&T has indeed offered to bring 4G wireless to 98% of the U.S. population if the merger is approved, as the Hillicon Valley story suggests, potentially the 4 Mb/s nationwide goal could be reached without any subsidies—and without a reverse auction. That could be an enticing lure for the Obama administration, which might otherwise be expected to oppose the AT&T/ T-Mobile pairing, as the Obama administration clearly considers universal broadband to be an important policy goal.
The merger faces steep opposition, however. Among other things, opponents argue that AT&T doesn't need the T-Mobile spectrum to achieve its 4G deployment goals—  which leaves those who will determine the fate of the proposed merger, particularly the FCC, in a pickle.
If they reject the merger on the grounds that AT&T would be able to achieve most of its 4G deployment goals anyway, they risk later subsidizing part of the carrier's 4G deployment through the Connect America Fund. And keep in mind that although AT&T may not need a subsidy for 97% of a nationwide 4G build, that remaining 3% is in the least populated areas with the most difficult terrain, undoubtedly representing significantly more than 3% of the cost of a nationwide 4G deployment.
It's also worth noting that if the AT&T/ T-Mobile merger is approved, decision-makers also ought to consider some shorter-term USF-related conditions as well. As data released last year reveals, AT&T is one of the largest recipients of USF dollars through today's high-cost program. In a recent three-year period, the carrier collected $1.3 billion from the fund. Over half of this went to areas where the carrier has competitive eligible telecommunications carrier (CETC) status. And most, if not all, of that funding goes toward wireless service at the same level of support as the landline operator, even though wireless costs are typically lower. Additionally, wireless services duplicate what is offered by the landline operator and, unlike the landline operator, the CETC doesn't have carrier-of-last-resort obligations.  The FCC plans to phase out CETC support as part of its USF reforms,  but that won't happen immediately.
Until then, it seems like another merger condition should be to prevent AT&T and T-Mobile from collecting any more CETC funding. Verizon Wireless, after all, agreed to a similar condition as part of its Alltel acquisition.