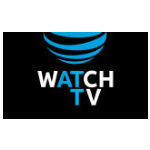 AT&T CEO Randall Stephenson outlined a complex AT&T video strategy today at an investor conference. That strategy involves five, maybe six, different video options, in an attempt to satisfy a fractured market segment. Is that really achievable?
AT&T has made tremendous investments in the video and media segments, having purchased DirecTV and Time Warner, spending tens of billions of dollars and taking on massive debt in the process. AT&T is now trying to figure out how to best leverage and monetize these assets in a rapidly changing marketplace.
Stephenson really put things in perspective as it related to where AT&T is with the video distribution business, stating he hopes that business stabilizes in 2019 and experiences flat growth. Meaning the company is no longer losing video subscribers, but not adding any either. That could be seen as somewhat of a tall order, considering AT&T lost 346K video subscribers in 3Q18 alone.
"So where this particular business unit has been declining double digits EBITDA throughout the course of this year, in 2019 we feel pretty good that we can get that to flat," said Stephenson at the UBS Global Media and Communications Conference today in New York. "We think flat's a good place to get [because] you gotta get through flat to get to positive."
AT&T Video Strategy
Stephenson outlined their approach to get to flat growth in 2019 and positive growth after that by discussing this complex AT&T video strategy. It involves replacing DirectTV satellite service over time with a streaming option to a thin STB client in the home, which Stephenson said should be available in 1Q19. That DirecTV DBS phase-out will take many years, so this approach includes two of the five or six video products AT&T will have to manage.
Then add their slimmed down DIRECTV NOW OTT service, which AT&T hopes appeals to an audience that still wants a traditional multichannel video subscription but slimmed down from their traditional DirecTV offer both in terms of content and cost. We're now up to three options.
The fourth option is AT&T Watch TV, a skinny bundle of channels that is mobile focused and targeted. It's priced at $15/month and closely tied to AT&T mobile services.
Option five is coming next year, and it is a streaming SVOD product, featuring HBO content, movies, and other content from Time Warner's extensive content library. This is AT&T's attempt to take on Netflix, although AT&T executives are cautious to say they are not trying to replicate Netflix's "Walmart" approach to warehousing video with this new offer.
"It's not a pervasive library of content warehouse like Netflix, but we think it is a very impressive product that will achieve very high penetration," said Stephenson. "We're not going to have to spend another $11 billion to rival Netflix, we think we have enough [intellectual property] and enough capability that we can put a product together that will be very, very attractive."
The sixth option is AT&T's traditional IPTV offer, U-verse TV. Admittedly, they are phasing U-verse TV out, but that too will take years, so it's still another video platform that AT&T will have to manage.
Comparing Video Strategies
That is an incredible amount of video products to manage, forming a strategy that is somewhat unmatched in the marketplace. Comcast has been much slower to embrace streaming options and is still very much focused on their X1 platform to deliver traditional multichannel video, with integrated OTT streaming options. Verizon is sticking with Fios TV, although not aggressively. As for streaming OTT, Verizon appears to be partnering with others for that option, including with YouTube TV.
Charter has made no significant moves into streaming OTT. DISH is feeling the pain of cord cutting with their traditional DBS video service and is relying on its streaming platform Sling TV to slow the bleeding. But that's two options, not six.
No other national video provider is executing the type of video strategy that AT&T is outlining. Maybe that's good for them, but executing this complex strategy is quite risky. New rivals including Netflix and Amazon have the luxury of being solely focused on the streaming OTT model and doing it well.
Traditional incumbents like Comcast don't seem to be as convinced as AT&T is of the need to offer a product for every potential segment in the marketplace. At least not in the U.S. Comcast is expanding their platform reach with their Sky acquisition, but that appears to be a strategy to gain a foothold in Europe.
Can Stephenson and team be successful in executing this complex AT&T video strategy? On the surface, it seems unlikely from my perspective. It will certainly be interesting to watch though.