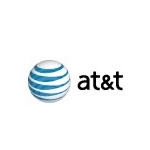 AT&T's plan to purchase spectrum holder NextWave Wireless, announced today, adds one more deal to an increasingly long queue of spectrum-related deals awaiting FCC approval. And it would appear difficult to rule on any individual deal in isolation from the others, adding to the complexity of the issues that the commission must consider in making its decisions.
Meanwhile, concerns about an impending spectrum shortage continue to mount –and some industry observers believe the shortage is most acute for AT&T, whose plan to purchase T-Mobile (and gain T-Mobile's spectrum) fell apart late last year when regulators failed to approve it. Like other operators deploying 4G networks, AT&T is expected to continue to operate 2G and 3G networks for some time — and that requirement is particularly challenging for AT&T because its earlier-generation networks are based on GSM, which is less efficient than the CDMA networks operated by Sprint and Verizon, some industry observers say.
In the deal announced today, AT&T aims to acquire AWS and WCS spectrum from NextWave Wireless, a company that tried and failed at least twice since the 1990s to build a wireless network.
Several carriers already have deployed mobile Internet service using AWS spectrum, which some view as a preferred 4G solution for densely populated areas – making it potentially very useful for AT&T, which has experienced high levels of congestion in certain metro markets.
WCS has not yet been used for mobile Internet service because of concerns that it would interfere with satellite radio. But AT&T and satellite radio operator Sirius in June filed a joint proposal with the FCC that aims to settle that dispute and enable WCS spectrum to be used for mobile Internet service. That proposal also is awaiting FCC approval.
Meanwhile, Verizon has had a deal pending to purchase AWS spectrum from several of the nation's largest cable companies since December. That deal has generated considerable controversy and to make it more palatable, Verizon has offered to auction some of its 700 MHz A- and B-block holdings to other carriers and to sell some AWS spectrum to T-Mobile.
Some industry observers have speculated that AT&T would like to buy the A- and B-block spectrum that Verizon proposes to auction. But since there is no guarantee that the auction will happen, AT&T must continue to pursue other spectrum deals. It would appear that the NextWave deal would have a better chance at approval than some others. But in the highly competitive wireless market, virtually no spectrum deal goes unchallenged.
AT&T and other carriers have begun to repurpose some spectrum that currently supports 2G services for 4G mobile broadband. But that, too, is proving problematic.
According to sources in the machine-to-machine industry, AT&T is poised to cut off millions of m2m devices that rely on 2G connectivity within a few years – which is quite soon in an industry in which devices are typically expected to last up to a decade. The carrier does not comment on when or whether it is planning a 2G shutdown – perhaps because specific plans hinge on the various spectrum puzzle pieces currently under regulatory review.
To say the wireless industry would appreciate an end to the spectrum approval logjam would be a supreme understatement.