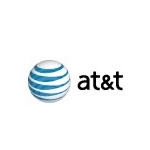 AT&T on January 4, announced it is introducing a new line of generic 4G LTE IoT modules that can be used across a broad range of IoT applications. Broadly speaking, its new line of LTE IoT modules simplifies and lowers the cost of deployments, as well as enhances overall device performance, according to a company news release.
AT&T worked with module and device manufacturer Wistron NeWeb Corp. (WNC) to develop the new line of LTE IoT modules, which are equipped with a variety of custom-built features aimed at optimizing their performance and value. The M14A2A-LTE Only line, for instances, is designed to minimize battery drain on an idle IoT device. Another includes built-in GPS, voice and data. The M14Q2-Category 1 and M18Q2-Category 3 modules support both 3G and 4G telecommunications.
In addition, the LTE IoT modules have been designed and built according to an industry standard surface-mount standard specified by the European Telecommunications Standards Institute. That makes it easier for companies to use them in building and interchanging IoT devices for different uses, as well as simplify transitions to next generation modules, AT&T explains.
AT&T and WNC will present the new modules at the AT&T Developer Summit to be held in Las Vegas this quarter, as well as offer samples for testing. Planned module prices start as low as $14.99 per unit plus taxes. The partners anticipate WNC will have them available for sale commercially in 2Q.
Commenting on the launch, AT&T SVP for IoT Chris Penrose stated: "Businesses depend on IoT solutions for gathering real-time information on assets across the world. We're pleased to be able to facilitate the availability of cost-effective modules so our customers can deploy IoT solutions over the AT&T 4G LTE network."
Reaching out to prospective customers, AT&T has also published a report that lays out the ways they might make use of IoT technology to enhance operational efficiency, lower costs, grow revenues and better satisfy customers. The report is available here.