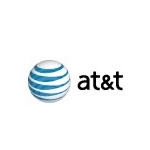 Connections to AT&T's Wi-Fi network soared to 68.1 million in the second quarter, up from 15.1 million a year ago and 30% from 1Q10, propelled by growth in Wi-Fi-enabled smartphones and handheld devices and the growing number of businesses offering Wi-Fi access, the telecompetitor reported yesterday.
AT&T Wi-Fi connections for the first six months of this year have already far surpassed the total for 2009– 121.2 million as compared to 85.5 million.  Further evidence of accelerating Wi-Fi growth, nearly 20 million connections were made in all of 2008, a mark that was reached in the first half of 2009 and in only five weeks in 2010, the company reported.
AT&T claims the largest Wi-Fi network in the US with more than 20,000 hotspots up and running around the country.  Hilton Hotels Worldwide recently inked a deal with AT&T for a fully-managed suite of Wi-Fi and Internet services to span more than 3,200 properties in the US, Canada and Puerto Rico.