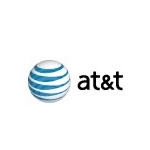 Companies that buy special access circuits from AT&T could be facing price hikes, the Wall Street Journal reported today. AT&T reportedly notified customers that as of November 9 it would no longer offer contracts longer than 36 months, which would effectively prohibit customers from getting the discounts associated with those contracts.
AT&T's ability to raise special access prices has been limited since the FCC last year suspended the pricing flexibility it had previously extended to large incumbent price cap carriers such as AT&T. Earlier this year the FCC said it might re-instate pricing flexibility but said it needed additional data from the large carriers and their customers before it could make that decision.
AT&T's latest move on extended contracts suggests the carrier is determined to find an alternative method of gaining pricing flexibility. But that won't happen without a fight. Sprint and other companies that buy special access from AT&T have complained to the FCC about what AT&T plans to do, the WSJ reported.
The FCC has 15 days after receiving an official change notice from AT&T to take action; otherwise the changes will automatically take effect, the WSJ said.
There may be more to AT&T's move than a simple desire to raise prices, however. The move also could be viewed as one more attempt by the carrier to challenge regulations pertaining to traditional TDM networks.
AT&T has repeatedly asked for relief from regulations requiring the company to operate and maintain traditional telecom network infrastructure. In seeking that relief, the company's focus until now has been on voice services. For example the company has requested a TDM-to-IP transition trial that would include replacing traditional voice service with a wireless alternative. The company also has backed state-level legislation that would relieve the company of carrier of last resort and other voice service requirements that originated during the monopoly era.
AT&T's moves on special access suggest the company's efforts to phase out TDM infrastructure are not limited to voice services. An AT&T spokesman told the WSJ that the company plans to phase out special access circuits by 2020; hence the elimination of long-term contracts.
AT&T argues that a range of alternatives to TDM special access circuits are available from a range of sources. And in many metro areas that's true – at least to some extent. But companies that buy special access circuits from AT&T or other price cap carriers outside metro areas argue that in some cases the incumbent is the only alternative available to them to reach certain locations. And building their own facilities to some locations is not economically feasible, some rural carriers say.
Even in large metro areas, some buildings may have no data connection available to them other than a copper-based connection from the incumbent — although that situation is changing as more and more fiber is deployed by cable companies, competitive carriers and the incumbents.
The question the FCC will have to decide is whether or not the status quo is changing fast enough to meet AT&T's proposed time frame.