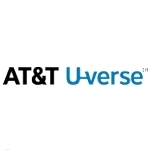 AT&T will lean on Wi-Fi technology to launch a wireless STB. The product is the "first fully-integrated wireless receiver available from any TV provider, and gives U-verse TV customers even more freedom to watch TV when and where they want it, including rooms without an existing U-verse outlet," the telecompetitor announced yesterday.
AT&T will start taking orders for the U-Verse Wireless Receiver on Monday, Oct. 31
The U-verse Wireless Receiver aims to provide a faster and simpler set-up process for both subscribers and U-verse technicians. The wireless access point (WAP) is plugged into a power outlet and connected to a subscriber's home network residential gateway. The WAP picks up the signal carrying U-verse content from the gateway, decodes it and distributes it wirelessly over in-home Wi-Fi connection to the U-verse Wireless Receiver.
This frees subscribers from having to connect their U-verse receivers to their TV outlets, which gives them greater flexibility as to where to locate TV sets and furniture.
It also gives them the ability to put TVs in more rooms. More than 80% of customers said an important reason for having a wireless receiver was so they could place a TV in a room which doesn't have a TV outlet, according to AT&T. Moreover, the Wireless Receiver makes it much easier to rearrange the TV and furniture for special events, put TVs in rooms to accommodate guests, and get extra value by having one receiver serve multiple rooms.
The Wireless Receiver delivers both SD and HD TV, as well as interactive TV apps and Home DVR integration. "For decades, the TV outlet has dictated how viewers can arrange their furniture and where they place their TV," said David Christopher, chief marketing officer, AT&T Mobility and Consumer Markets.