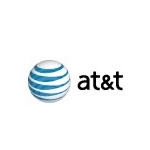 AT&T's proposed TDM-to-IPM transition trial has drawn criticism from a range of stakeholders over the issue of carrier inter-connection. The situation came to light in comments filed recently with the FCC in response to AT&T's proposal. Yesterday was the deadline for reply comments about the proposed trial.
Among those expressing concerns about inter-connection were consumer group Public Knowledge; competitive carrier association Comptel; the American Cable Association, which represents small cable companies and several rural telecom groups – including rural broadband group NTCA, the National Exchange Carrier Association, the Western Telecommunications Alliance and the Eastern Rural Telecom Association — who filed comments jointly.
Not all filers had the same concerns about inter-connection, however. For example, Comptel expressed concerns that the proposed AT&T trial doesn't go far enough in testing SIP interconnection between carriers, arguing that SIP interconnection would save costs and allow carriers to offer a better quality of service in comparison with converting traffic to TDM for interconnection. Others, including Public Knowledge, the ACA and the rural carrier groups, expressed concerns that the FCC should not relax existing interconnection mandates – an issue they said AT&T's proposal does not sufficiently address. But even among those organizations wanting to retain current interconnection requirements, different filers emphasized different elements of those requirements.
Rural carriers rely on the per-minute access charges they connect from other carriers to cover some of their network costs, which tend to be higher in rural areas. Not surprisingly the comments of the rural carrier groups emphasized this. The groups said IP interconnection arrangements are governed by the same rules as traditional voice traffic – a system they said must be maintained in order to ensure that "carriers can recover their costs . . .  in supporting IP-enabled services that provide quality assurances in routing voice and other mission-critical data on something more than a 'best efforts' basis."
In a similar vein ACA President and CEO Matthew M. Polka in press release about the ACA's filing argued that if the FCC doesn't affirm inter-connection requirements, there would be a "chilling effect on investment by managed VoIP providers as many providers would adopt a 'wait and see' stance while the experiments take place."
Ensuring guaranteed interconnection is one of five "fundamental principles" that Public Knowledge in its filing recommended the FCC adopt in guiding the TDM-to-IP transition. The organization said interconnection was required in order to "preserve call quality across the country and to promote a robust competitive environment for voice services."
Not all comment filers opposed AT&T's proposal for a TDM-to-IP transition trial.
Not surprisingly, considering that AT&T is a member, the Internet Innovation Alliance urged the FCC to ignore "certain commenters" who it said were "looking for ways to bring old rules to all networks." Ignoring those comments, the IIA said would help expand an "array of social  and economic benefits for American business and consumers."
Meanwhile the Phoenix Center issued a white paper arguing that fears about AT&T's proposed trial are unwarranted. "The deregulated wire center trials do not lead to an abrogation of FCC jurisdiction," wrote the Phoenix Center in a release about the white paper. The release also noted that any "aggrieved parties" are "not without remedies."