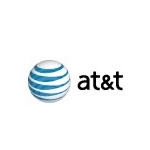 AT&T hopes to attract the growing number of consumers who are using their own personal smart devices for work purposes with the AT&T Toggle app.
"AT&T Toggle separates and safeguards business data on employees' mobile devices, creating a distinct work mode apart from the typical personal mode in a single smartphone or tablet. AT&T is the first U.S. carrier to announce this type of application, with availability expected before the end of 2011," the telecompetitor announced today.
Toggle will operate in two completely segregated modes: Personal mode and Work mode. Citing results of a recent Forrester Research survey, AT&T noted that nearly 60% of companies allow employees to use personal devices at work and provide IT support for some or all of them.
The number of AT&T business customers that are using mobile applications has increased nearly 400% since the end of 1Q11 to more than 18,000. The telecompetitor said it's planning "to introduce a series of additional services and features designed to free employees from the constraints of company-owned devices and turn personal handsets into tools for business productivity."
"Our research shows that approximately 50 million employees in the U.S. alone could benefit from business mobile applications," said John Stankey, AT&T Business Solutions president and CEO. "Mobile applications delivered in a cloud computing environment can transform business operations. AT&T is focused on integrating advanced technologies – like cloud and mobility – to create valuable solutions for our customers."
Managing employee-owned mobile devices is getting more and more difficult for companies, AT&T pointed out. The number of mobile applications is forecast to reach 1.3 million by year-end. That compares with 75,000 PC applications. AT&T Toggle can be used on devices running Android 2.2 and higher, and with any service provider.
With AT&T Toggle, company IT administrators will be able to manage employees' access to company resources; add, update and delete business applications on employees personal devices; and wipe all corporate information stored in work mode if an employee leaves the company or loses his or her device.