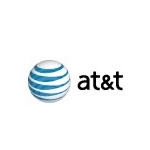 AT&T today announced plans to sell AT&T Interactive and AT&T Advertising Solutions to an affiliate of Cerberus Capital Management. AT&T is expected to receive approximately $750 million in cash, a $200 million note and a 47% equity interest in the new business, which will be known as YP.
At first glance, this appears to be a simple sell-off of a legacy yellow pages business—and as part of the deal, YP will gain approximately 1200 The Real Yellow Pages print directory titles, which according to AT&T, reach about 150 million homes and businesses in 22 states. As part of that legacy, YP also will inherit existing union contracts, which the new entity has promised to honor.
In recent years, however, AT&T has leveraged its legacy yellow pages business to create modern interactive products, which YP also will be acquiring. These include YP.com, which is essentially an on-line Yellow Pages directory and which according to AT&T is one of the top 40 websites.  AT&T has incorporated YP.com into its fiber-based U-verse video offering, enabling customers to search for local business information on their TV screen.
In addition, YP will acquire the YPSM Local Ad Network, which includes "more than 300 mobile and online publisher websites nationwide providing digital reach to more than 71 million monthly unique visitors" and the YPmobile app, which allows users to search local businesses from their mobile devices.
Products such as YP.com and the YPmobile app are the responsibility of AT&T Interactive, which traces its roots to 2005, when three local search websites – SMARTpages.com, RealPages.com and YellowPages.com—came together within the AT&T fold. AT&T Advertising Solutions calls itself a "one-stop advertising shop for small businesses" and is responsible for selling ads in the yellow page directories and on the interactive platforms.
Despite its efforts to modernize the yellow pages business, AT&T apparently does not consider AT&T Interactive or AT&T Advertising Solutions to be central to its business operations.
"This transaction makes strategic sense for both AT&T and Advertising Solutions," said Jose Gutierrez, president and CEO of AT&T Advertising Solutions, in today's announcement. "It enables AT&T to focus on its core strategy of leadership in wireless, IP, cloud- and application-based services. At the same time, it gives our advertising customers, partners and developers continued access to strong advertising and search innovation and performance."
"YP will continue to deliver the industry-leading service and products our customers and partners expect from us," said David Krantz, president and CEO of AT&T Interactive. "And everyone will work hard to make the transition seamless for the millions of consumers and thousands of advertisers, developers, publishers and resellers using our services."
Not included in the transaction is AT&T AdWorks, a recently formed organization that sells advertising across three-screen platforms including on-line, mobile and TV.
AT&T's plan to retain 47% ownership in YP would appear to be a key aspect of the deal, as it will enable the carrier to continue to have a substantial level of control over the development of new product offerings and to continue to benefit from interactive advertising growth.