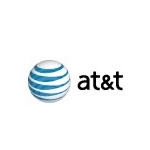 AT&T intends to expand its high-speed mobile Internet service to Mexico, creating what they hope will be a converged market in North America, serving some 400 million people. AT&T on June 25 announced it will invest some $3 billion in the expansion and expects its mobile Internet service will cover 100 million people in Mexico by year-end 2018.
AT&T earlier this year invested $4.4 billion to acquire two Mexican wireless carriers: Iusacell and NEXTEL Mexico. AT&T chairman and CEO Randall Stephenson announced the company's $3 billion mobile Internet expansion plan during a meeting with Mexican President Enrique Peňa Nieto.
Its $3 billion Mexico mobile Internet expansion plan is a big step towards realizing their grander strategic vision of a converged North American market, according to AT&T's press release.
The first phase of AT&T's Mexico mobile Internet service expansion is expected to be completed in the next six months. It is to cover 40 million Mexicans, around one-third the national population. AT&T expects that number will rise to 75 million by year-end 2016 and 100 million by year-end 2018.
Commenting on its latest investment in Mexico, Stephenson said: "We are building a network in Mexico that is capable of bringing innovation and economic vitality to the country, just as we have done in the U.S. This seamless network will link together our two countries' economies, people and cultures like never before."
AT&T says it will leverage its budding North American Mobile Service Area next month with the introduction of new service plans for its Mexican subscribers. To include voice, data and text messaging, the new mobile service plans will enable Mexican subscribers to use their individual plans while in the U.S. They will also be able to use their community minutes to call friends and family in the U.S. who are on AT&T's network.
Google Play will be one feature AT&T will offer its customers in Mexico. That includes the first instance of Google Play Billing in Latin America. Google Play Billing will enable Android device users to download apps, books, movies, music and games without having to use a credit card. Buyers will be billed directly on their monthly AT&T wireless bills.
"The mobile Internet in the U.S. created an engine of economic growth. As we extend it into Mexico, we believe it will do the same here," he continued. "Beyond accelerating economic growth, the mobile Internet is about changing the way people live and work, keeping families better connected, opening up new educational and health care opportunities, and strengthening and empowering communities."