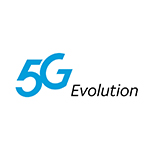 AT&T said this week that it will deploy 60,000 white boxes over "the next several years" to support its 5G next-generation wireless plans. The AT&T white boxes will provide router functionality and support edge computing which will be critical to low-latency services, the company said.
AT&T White Boxes
AT&T white boxes will use hardware and software based on open specifications, which will mean "software upgrades that move at internet speed" and "faster hardware upgrades, since anyone can build to these specifications," said Andre Fuetsch, chief technology officer and president of AT&T Labs, in a press release.
Fuetsch added that AT&T will do this "while keeping costs low so we can focus on expanding our nationwide mobile 5G footprint for our customers as quickly as possible."
The AT&T white boxes run the disaggregated network operating system (dNOS), which AT&T refers to as a "network operating system for white boxes." AT&T developed dNOS internally and hopes to see it adopted as open source software across the telecom industry. The carrier is working with the Linux Foundation to further that goal.
Another key element of AT&T 5G white box plans is the open network automation platform (ONAP), which the company describes as "an operating system for the network cloud." ONAP  is an open development community created by the merger of the ECOMP platform developed by AT&T with a similar open source development project.
Today's press release reiterates AT&T's plans to use edge computing to support low-latency 5G applications. Deploying functionality in the cloud, rather than on end-user devices, helps minimize the cost of those devices; but to support low-latency applications, the cloud must be deployed close to the end users.
"Using white box routers and other hardware in our towers and small cells help those types of edge applications [run] smoothly," said AT&T.
Augmented and virtual reality are examples of the kinds of low-latency applications that could benefit from 5G and edge computing.
AT&T also took the opportunity in today's press release to reiterate its claim that it will be first with mobile 5G in the U.S. – a claim competitors have challenged.