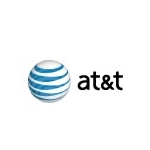 Long Lines, a multi-play service provider based in rural Iowa, announced late last week that it has agreed to sell its wireless business to AT&T Mobility. In an interview, Long Line's CEO Brent Olson said the company's network supports GSM/ EDGE technology in the PCS band. The sale also includes some AWS spectrum that Long Lines had not yet built out, Olson said.
Neither the sale price nor the number of subscribers was revealed.
It isn't surprising that Long Lines made the decision to sell its wireless business. In an announcement about the sale Olson noted that "regional wireless providers have limited access to the latest smartphones and other devices, and it has become increasingly difficult for Long Lines Wireless to meet the digital mobile needs of our customers."
Instead the company plans to re-invest the proceeds of the sale to expand non-wireless service offerings including voice, broadband services, and cable TV, and in expanding its fiber optic network to reach more communities and customers.
"We think this sale is tremendously positive for Long Lines' customers. Our wireless subscribers will be able to choose from the state-of-the-art phones and services offered by AT&T," said Chuck Long, Chairman of Long Lines, and Jon Winkel, Long Lines Vice Chair, in the announcement.
Perhaps the most surprising aspect of the news is that the buyer was not another small wireless carrier but instead was AT&T – a company that until now has limited its acquisition targets primarily to tier 1 and 2 carriers. When I asked Olson about that, he noted that AT&T had been a good roaming partner and that "we cover an area where they wanted to improve coverage."
The sale requires regulatory approval and is expected to be completed by the first quarter of 2014.
I wouldn't expect to see AT&T making many more rural wireless carrier acquisitions, however, as considerably more rural carriers have deployed the CDMA technology used by Verizon and Sprint, rather than the GSM technology used by AT&T and T-Mobile.