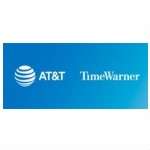 AT&T continues its move to transform itself into a media and mobile powerhouse with news of its Time Warner acquisition, announced over the weekend. With the move, AT&T could gain several blue chip media brands including HBO, CNN, Turner Networks, and Warner Brothers Studios, among many other media properties. If approved, AT&T would control vast content offerings, the number one pay-TV distribution network, and the number two mobile network in the U.S. Expect some significant regulatory scrutiny.
"This is a perfect match of two companies with complementary strengths who can bring a fresh approach to how the media and communications industry works for customers, content creators, distributors and advertisers," said Randall Stephenson, AT&T chairman and CEO in a press release. "Premium content always wins. It has been true on the big screen, the TV screen and now it's proving true on the mobile screen."
The transaction aids AT&T in significantly diversifying its business beyond communications and pay-TV. It's a trend of sorts, with traditional communications and cable companies looking for ways to control content and benefit from its growing revenue impact. Content appears to still be king and large communications and cable companies want in.
Perhaps the most recent example is Comcast's acquisition of NBC Universal, and more recently Dreamworks. By owning significant content assets, both Comcast and AT&T have a hedge against the downside risk of the shift away from the traditional pay-TV distribution model to new digital and OTT platforms. Regardless of where and how customers consume content, by owning said content, you stand to win is the thinking.
Mobile Advantage
AT&T's mobile network gives them some additional benefits, a point AT&T executives were quick to emphasize in their press release. "Combined company positioned to create new customer choices — from content creation and distribution to a mobile-first experience that's personal and social."
Comcast has benefited from their NBC Universal assets, a development that AT&T surely took into consideration. Should the AT&T-Time Warner deal be approved, you would have to consider these two conglomerates as arch rivals. They would both own extensive content and media properties, and extensive video and broadband networks to distribute it.
AT&T may have an advantage with mobile, although Comcast does plan to move forward with a WiFi-mobile hybrid wireless network next year. But with this development, will they shift gears and pursue an outright mobile acquisition?
And what about Verizon? Unlike AT&T and Comcast, Verizon has chosen a different diversification path, choosing to focus on digital content and advertising horses, with their acquisition of Aol and pending acquisition of Yahoo. Will this AT&T move help change their thinking?
Deal Skepticism
There is considerable skepticism already about the AT&T-Time Warner tie-up. The total transaction is valued at $108.7 billion (including Time Warner debt) and some financial analysts fear AT&T will take on too much debt in the process.
Of course Time Warner is no stranger to controversial deals, They were a part of what many believe was the worst failed corporate merger in history, AoL-Time Warner, which at the time cited many of the same benefits AT&T now cites as motivation for the deal.
AT&T Time Warner Regulatory Approval
There are also valid concerns regarding the regulatory climate for such a deal. Will regulators approve the deal at all? Or if they do, will they burden it with so many conditions that it ends up being more trouble than its worth.
One area sure to receive significant scrutiny is exclusivity of Time Warner content. AT&T already allows DIRECTV programming to flow across its mobile network without counting towards a subscriber's monthly data allowance. Regulators will surely frown upon that and will probably dictate conditions that block such behavior. Comcast has conditions on their NBC Universal deal that aim to prevent exclusivity of content.
There is also a change of FCC leadership to come, due to the presidential election and one candidate, Trump, has already signaled he would oppose the deal if elected. Hillary Clinton had not yet commented at this post's publishing.
Regulatory approval is no slam dunk for this deal.