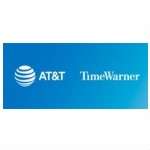 U.S. District Judge Richard Leon has ruled in favor of the AT&T and Time Warner merger. The AT&T Time Warner approval potentially paves the way for the deal to close, although the decision could be appealed.
Seeking Alpha reported, however, that an appeal is unlikely, as the judge said he would deny a stay on the deal if requested by the Justice Department, meaning that the companies would be free to close despite the appeal.Seeking Alpha also reported that AT&T hopes to close the merger by June 20.
The judge did not impose conditions on the merger, according to Seeking Alpha and the Washington Post.
Plans for the $85 billion AT&T Time Warner merger were announced in October 2016 and the merger partners initially expected the deal to close in 2017.
That goal became unrealistic in November 2017, when the DOJ sued to prevent the AT&T/ Time Warner merger, arguing that the merger would result in fewer innovative offerings and higher bills for American families. AT&T CEO Randall Stephenson argued at the time that AT&T would prevail in the suit because the merger was a vertical one between two companies that don't compete with each other. He also argued that the merger would actually hasten rather than hamper the creation of innovative new offerings.  AT&T also argued that the merger could lead to fewer commercial interruptions.
AT&T Time Warner Approval
The lack of merger conditions is somewhat surprising, considering the concessions that Comcast agreed to when it purchased NBCUniversal in a similar deal several years ago. Those concessions included agreeing to license programming to online competitors, subjecting itself to anti-retaliation provisions and adhering to open internet requirements.
The decision paves the way for AT&T's plans to better monetize Time Warner content by augmenting it with unique viewer data. Stephenson said last September that the company's 150-200 million yearly ad impressions would grow to 800-850 million with the acquisition. He also expected to be able to charge a two- to three-fold premium over other advertisers.
Updated