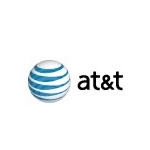 Having both a wireline and wireless business continues to yield synergies for AT&T, as illustrated by comments about AT&T technology plans made today by Scott Mair, AT&T senior vice president of technology planning and engineering.Mair made his comments in a question and answer session at the Jefferies 2016 Technology Conference, which was also webcast.
He noted, for example, that as AT&T densifies its landline network by deploying fiber to the premises (FTTP), an added benefit is that the fiber also can be used to support the company's small cell plans. Outside its local service territory, AT&T is deploying fiber to support small cells – and once in place, that fiber can support business services, Mair noted.
"When we deploy fiber, [we do it on an] integrated basis from a planning perspective," said Mair.
AT&T Technology Plans Also Driven by DirecTV Now
AT&T's small cell plans are part of a broader initiative to expand wireless capacity. That requirement is driven by ongoing growth in mobile data usage and also by the company's plan to launch DirecTV Now in the fourth quarter of 2016. DirecTV Now will offer a range of on-demand and live programming that customers will be able to watch on wireless as well as wired broadband connections and is expected to have strong appeal to many users. (story continues below)
Other wireless plans driven, at least in part by DirecTV Now plans, include deploying service using WCS and AWS-3 spectrum and repurposing 3G spectrum, according to Mair.
5G on the Horizon
AT&T technology plans also include gearing up for 5G wireless deployments. Mair expects to see the first phase of 5G standards completed in September of 2018. "The first use case will be enhanced wireless [for] fixed and mobile," Mair said.
Standards supporting additional use cases are due beginning about a year later, according to Mair. One of these use cases is support for the Internet of Things, including as many as one million IoT devices in one square kilometer. Another use case is low-latency (less than one millisecond) and high-reliability connectivity to support vehicle-to-vehicle connectivity.
Generally deployments occur about one year after standards are approved, Mair noted.
In the meantime, carriers including AT&T will be doing proof of concept trials and limited field deployments using pre-standard equipment.
"It's the way that you learn," Mair said. "What you learn gets plowed back into the standards bodies."